Caldwell House Landscaping Project Update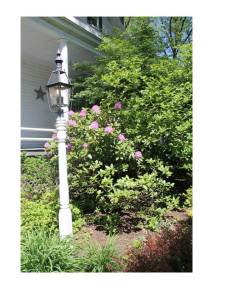 It has been a while since my last update on our landscaping project but as I have had to learn, one needs patience with Mother Nature as change does happen overnight!
After all the plowing, raking, digging, sifting, and then planting, one must sit back several weeks and let nature take its course. Despite my bouts with impatience, I am more than happy with how things have turned out.
Here are a couple of "finished product" views and then some "before and after" looks…….
After lots of bulldozing, power-raking, grading, aerating, raking, fertilizing, and seeding, on top of the big tree removal project that we undertook in March, the new lawn is finally taking hold.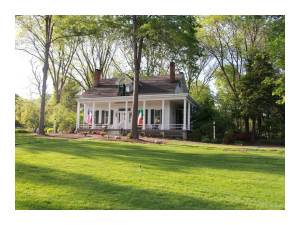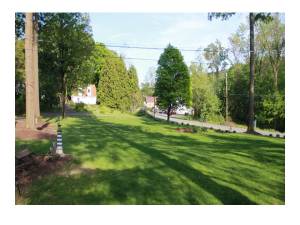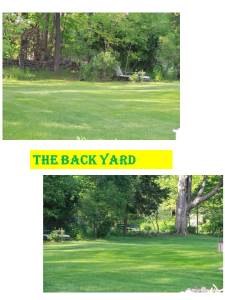 We replaced the bushes in front of the porch with some new Azaleas – pink, purple, and red. They are fairly young plants so it will take a year or two for them to really grow into the size we'd like.