Exciting Upcoming
SKAT Tours!
Bannerman Castle 4th of July Picnic Bash!
The Bannerman Castle Trust is having a 4th of July Picnic bash on Bannerman Island! This is a "mini fund raiser". We will kayak over to the island where we will enjoy food catered by Loughrans Restaurant including hamburgers, cheeseburgers, hot dogs, sausage and peppers, grilled chicken, corn-on-the-cob, pasta salad, potato salad, baked beans, cookies and soda.
There will be music as well as self guided tours of the island!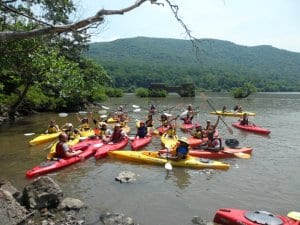 Price is $80/per person for this once
CHECK THIS OUT:
July 14th, 10:00am-1:00pm
We will witness first hand a simulated accident and emergency rescue right here on the Hudson River! The incident will involve search and rescue, medical personnel, law enforcement, as well as many local fire departments. Multiple "victims" will be involved. We will be the ONLY kayak company allowed to observe the action up close and personal! Once the demonstration is complete, we can relax back in the Moodna Marsh before making our way back.
Price is $60/person to experience
Call us at (845)534-7800
to make a reservation!