FEATURED EVENT
Special Exhibition Event: Full-Moon Tour of Lunar
(2011), by Spencer Finch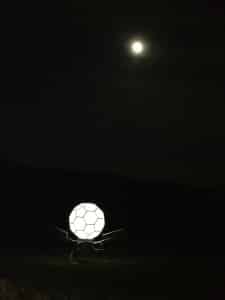 Thursday, August 2, 9 pm
See Storm King after hours! Under the light of the full moon, participants will join Storm King's curatorial staff on a walk to Lunar (2011), which glows the color of moonlight after dark. Lunar is on view as part of the Light and Landscape exhibition.
Beekeeper Tours
of Peter Coffin's Untitled (Bees Making Honey)(2012)
Saturdays at 12 pm, 1 pm, & 2pm*
Storm King's beekeeper leads tours of the beehives that are installed as part of artist Peter Coffin's project Untitled (Bees Making Honey) (2012). Participants will learn about the ways that honey bees make use of the sun's light, and will take away a sample of local honey. Space is limited on each tour.
*Please note that there will be no tours given on Saturday, August 4.
Special Concert:
The Loma Mar Trio, A Celebration of Naples
Saturday, July 28, 6 pm
The internationally recognized Loma Mar Trio performs the work of Neapolitan composers. The concert will finish with traditional folk songs and Tarantellas of Naples.
Kids and Family: Tour with Wally McGuire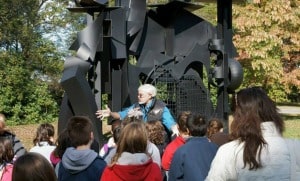 Sunday, July 29, 1 pm
Celebrated educator Wally McGuire introduces children (and adults) to Storm King's sculpture collection. McGuire's tours enable visitors of all ages to find personal connections to sculpture and introduces concepts such as representation, abstraction, and stylization.
Yoga at Storm King

Saturday, August 4, 10:15 am
Join us for an hour of outdoor yoga in the morning light. Bring your own mat.
Concert: Cornwall String Ensemble

Saturday, August 4, 6 – 7:30 pm
The Cornwall String Ensemble, comprising 14 musicians from the Newburgh Symphony under the direction of Gregory Phillips, play music of the Baroque, Classical, Romantic periods, as well as music from the twentieth century. Lawn seating available.
Kids and Family:
Workshop with Artist Chakaia Booker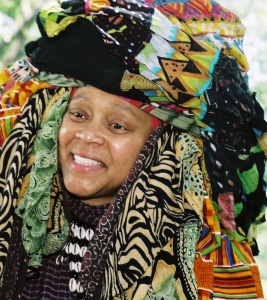 Sunday, August 5, 1 pm

Chakaia Booker, whose work is represented in Storm King's permanent collection, leads this workshop for children and their families. Assisted by artist Browning Kay, Ms. Booker inspires participants to create their own objects using a variety of materials. Storm King Art Center featured Chakaia Booker's sculptures, which are created primarily out of rubber tires, in a special exhibition in 2004.