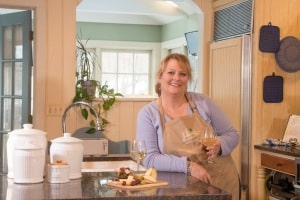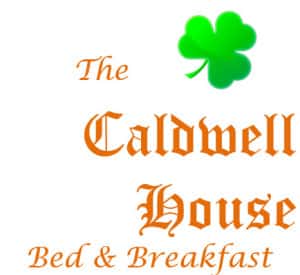 Today we begin a new series of blogs… Dena's Breakfast. We hope you enjoy these recipes and please, please share some back with us! We always love to try new and different things here at the Caldwell House Bed and Breakfast – the Hudson Valley's best inn!!
Today's Breakfast – Eggs in a Boat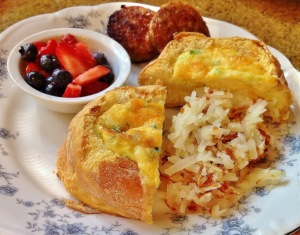 Caldwell House Eggs in a Boat
5 eggs
1/3-cup heavy cream
Salt, to taste
Pepper, to taste
1/3-cup shredded cheese, any kind you like
Mix all of the above together.
Take 4 rolls (either Kaiser, French, ciabatta, whatever looks good to you), cut off the top 1/3 of the roll. With your fingers, scoop out the inside of the "boat," leaving enough to keep the egg "afloat in the boat". You can save the tops and cook them along side for the last 5 minutes or so. To serve, prop the top up against the side of the roll.
Pour the egg mixture evenly between the rolls (depending on the size of the rolls you may only have enough to fill two "boats", if that's the case, double the recipe) bake uncovered in a 350-degree oven for about 25 minutes (until egg mixture is nice and puffy).
Let cool about 5 minutes.
NOTES: You can add anything you want to the egg mixture, bacon bits, diced ham, sausage, vegetables. The skies the limit!
Caldwell House Bed and Breakfast
Salisbury Mills, NY 12577