We are often asked by our guests…"How do you like being in the B&B business?" Our honest answer is that we LOVE it and the reason is – we are blessed to have the nicest, kindest people stay with us.
An example of such guests is demonstrated in the attached review that was recently posted on the site IloveInns.com.
A father and son came to stay with us for the night before a triathlon at West Point. We felt bad that they had to get up for the event so early that they wouldn't be able to sit with everyone else for breakfast. The least we could do was make a special "meal-on-the go" for them. Well, you would have thought we prepared a breakfast fit for a King! They were so grateful but we felt that it was the very least we could have done.
Maybe it is what separates a B&B stay from the ordinary hotel stay but we wouldn't give it a second thought to make sure our guests are treated right!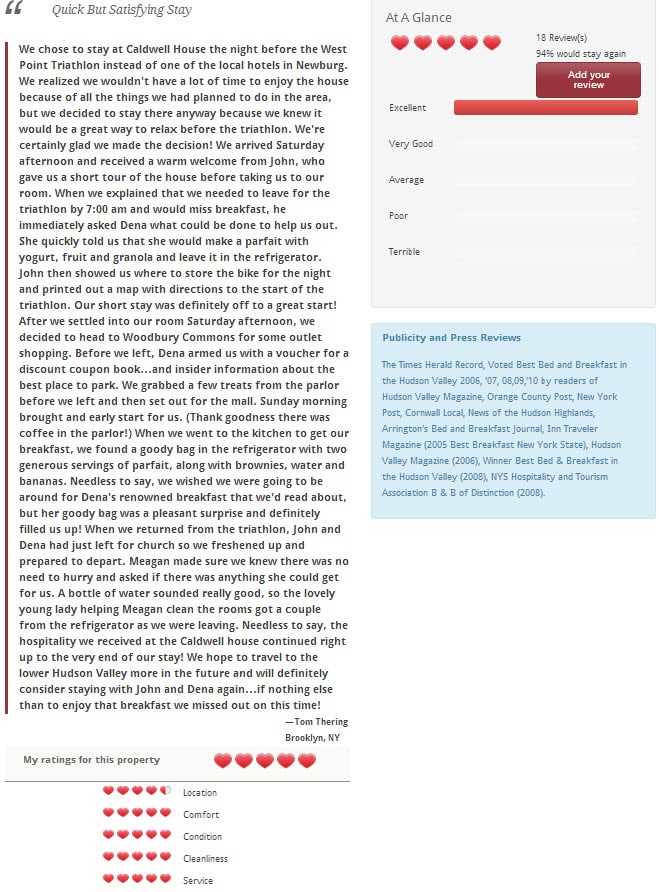 Caldwell House Bed and Breakfast
Salisbury Mills, NY 12577