Exciting times here at the Caldwell House Bed and Breakfast. We are "leaving the grid" and "going green" in a big way.
Our newly renovated Carriage House has its array of solar panels installed and will generate enough power to make it self-sufficient. (yes, it is nearly complete. Just needs the siding – which starts tomorrow!)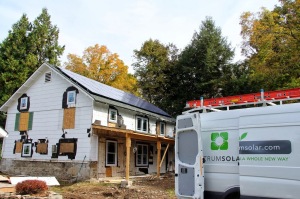 In addition, we are adding nearly 100 solar panels way in the back of the property (probably won't be able to see them from the B&B) which will produce enough power to make us net SUPPLIERS of power instead of users!!!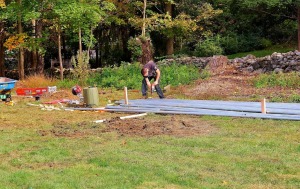 Here are the conduit pipes getting prepped.
The picture below gives some sense of the magnitude of the arrays. There will be 2 rows of panels approx 60 feet in length each.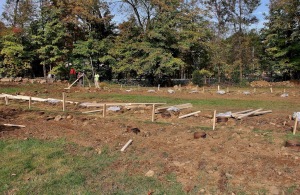 We have many folks to thank for helping us to get the project set up and running.
First, our "go to guy", Chris DeSantis and his team at DeSantis Landscaping have done yeoman's work getting the trenches dug. More than 600 feet of trenching was necessary to do this job and ,anyone familiar with this area knows this all too well, the amount of rocks and stones that needed to be excavated was incredible. We'll surely have enough for a new rock wall somewhere!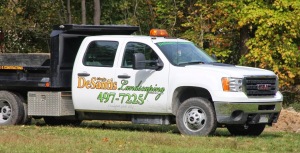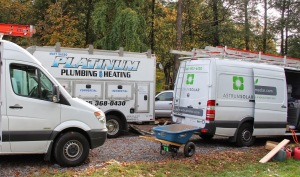 Next, there is Astrum Solar who has worked with me from the beginning to get a top notch job done in a timely manner. If you are looking for quality work and quality guys to do it, consider them.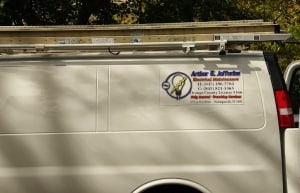 I'd be remiss if I didn't mention all the other help involved in this project. A&D Electric and Arthur Jeffries Electrical have taken the handoff from Astrum and worked to get the internal power systems ready.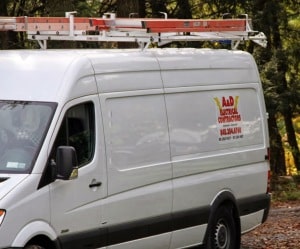 Finally, there has been Platinum Plumbing
here to help with the pipe work.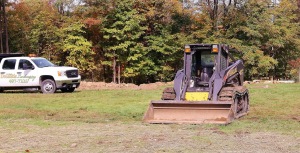 Below is another peak at the line up for the array of panels.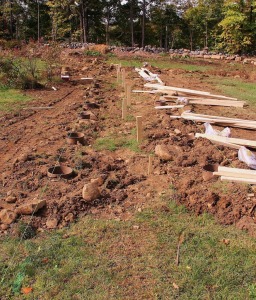 We sure did make some conduit pipe salesman happy these past few days. It is a long, long way from the panels to the B&B!!!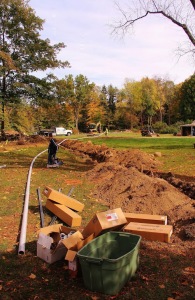 Stayed tuned for further updates. We should be "on-line" in just a few days. I'll have some pictures of the completed project to show then.