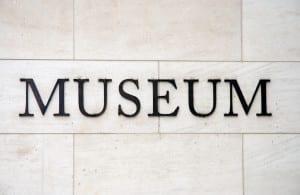 We all know that money certainly does not grow on trees and while we often don't mind opening our wallets to enjoy a great restaurant or night of entertainment, sometimes times get tight and it isn't possible. While you may think that there isn't much these days that doesn't cost a dime, we have found some great places to visit not far from the Caldwell House Bed and Breakfast that are free!
Whether you come and visit us for a weekend getaway, mid-week retreat or even just an overnight trip, it is always great if you can find the time to experience some of the great places around us. The ones we will describe here are completely free so you can enjoy each one to your heart's content with only the cost of gas out of your pocket.
The first thing you can do is view the wonderful galleries at West Point Museum. This is just a few minutes away from our bed and breakfast and you will find a great number of exhibits to explore related to the US Army, the United States Military Academy Corps of Cadets, and the History of Warfare dating back to Egyptian times. Next, there is something for everyone at the Harness Racing Museum and Hall of Fame in Goshen. There are interactive and state of the art exhibits and even a 3-D simulator that gives you the feel of a racer crossing the finish line. Last, we encourage you to make a visit to the National Purple Heart Hall of Honor. This is a newly opened museum in Vails Gate that honors the recipients of the Purple Heart. There are demonstrations and costumed interpreters—it is truly a moving experience as you walk through this museum.
You have a whole day's worth of adventuring right here and your wallet doesn't need to be touched—how great is that? We can suggest more and also some great shopping places and restaurants if you want to add some extra pit stops along the way—just be sure to ask and we will help you plan the perfect itinerary. Celebrate spring with some time away and stay where you will feel at home. Contact The Caldwell House Bed and Breakfast for more information at (845) 496-2954.