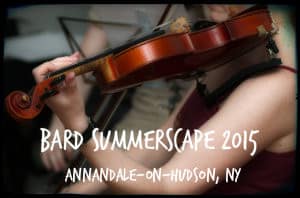 The Richard B. Fisher Center for the Performing Arts is a fantastic place at Bard College in Annandale-on-Hudson, NY. Celebrated as a major architectural landmark in the region when it opened, this center is the venue for the very popular Bard SummerScape arts festival that happens every summer. This incredible arts festival spans eight weeks and brings countless performances in music, theater, opera, film, dance, and cabaret.
It will all begin June 25, 2015 and continue until August 16, 2015. This year's festival will be especially impressive, as organizers have taken a unique step to create a theme around Latin America—particularly centered on Carlos Chavez, a central figure in 20th Century Mexican music. Each performance will explore the life and creativity of Chavez, who was a composer, conductor, and educator. His Mexican music is infused with Indian, Spanish, and European modern elements.
Some of the highlights to catch over the eight weeks include Reinventing Mexico: Film Series, Everything by My Side at the Fisher Center Theater, Pam Tanowitz Dance & FLUX Quartet, Rodgers and Hammerstein's Oklahoma! and The Wreckers opera with the American Symphony Orchestra.
We are under an hour away so if you are planning on visiting the Hudson Valley this summer, we have a room for you! We can help you plan out your day, with which of these great musical events to attend, places to shop and dine and anything else you may be up for doing while you are here. Of course, you will enjoy an amazing, quiet retreat here during your down time. Contact us by phone or book directly online.