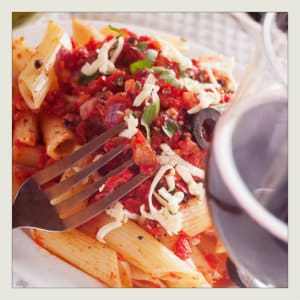 We are back once again to bring you a restaurant highlight. The Hudson Valley has an abundance of amazing places to eat, making it a desirable place for visitors. We truly enjoy helping our guests find the best places to try and holding one of the top spots for best restaurants in Newburgh, NY, is El Solar Café, a unique spot that offers fine dining with a Latin flair.
El Solar Café is a fine dining restaurant that offers a unique, eclectic menu of South American and Mediterranean cuisine. Located in the middle of upstate Newburg, this charming restaurant has an inviting, cozy, but elegant ambiance and an extensive menu and wine selection. The Osso Bucco, Lobster Tapas, Shrimp Salad, Ceviches, fresh fish, and steaks are customer favorites and the house salad is an old family recipe that is simply delicious. They also have "Pasta on Tuesdays" where they offer eight different pasta dishes, complete with a Tuscan Salad, and glass of wine for $25.
You will find the service impeccable and staff friendly and attentive, which make for an enjoyable dining experience. Whether you need a place to celebrate a birthday, anniversary, or special occasion, or simply want an elegant, fine dining experience, El Solar Café is worth a try. Newburgh is only 20 minutes from our bed and breakfast so it is a quick, scenic drive to get there.
For those looking for a mid-week or weekend getaway to the Hudson Valley, be sure to check out our specials and add-ons. Our At Ease – Active Military Special, Beer & Breakfast Package, and Baby Boomer Break Package are fantastic! Book online today.