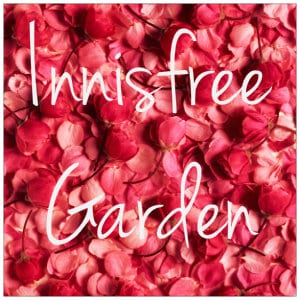 Did you know that it was one woman, Anna Jarvis, who was the driving force behind Mother's Day? After organizing days back in 1908 to observe and honor mothers, she eventually went to congress to get a day set aside to specifically honor mothers and that day was officially designated in 1918. As you think about how you are going to honor your own special mother, we wanted to share a great place to visit should you be in the Hudson Valley this weekend: Innisfree Garden.
Innisfree Garden is in Millbrook, NY, under an hour away from our bed and breakfast in Salisbury Mills. This beautiful garden is truly unique and definitely worth visiting. It used to be a private garden belonging to a couple named Walter and Marion Beck. They, along with the contributions of landscape architect Lester Collins, created the garden between 1930 and 1960, at which point it opened to the public. The entire garden is designed around the principles of Chinese landscaping. They created everything based on inspirations from the garden of an 8th-century Chinese poet and painter. It is a 150-acre garden full of native plants and rocks and gorgeous terraces, waterfalls, streams, picnic spots and more. The garden simply invites you to explore, stroll, and experience calm beauty all around. The traditional Chinese elements incorporated into this garden create a landscape that is stunning to the eye and a truly peaceful place to spend an afternoon.
From all of us at The Caldwell House, we honor all mothers out there—you work hard, you give your all, you are generous beyond belief and none of us would be where we are without your unending love and support!