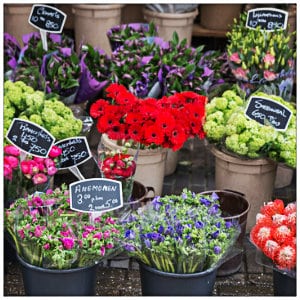 Summer in the Hudson Valley is all about festivals, winery tours, farmers markets, open patio restaurants, biking, hiking, sight seeing and more! We have endless opportunities at your fingertips within minutes from our bed and breakfast in Salisbury Mills. You can find all kinds of things to see and do by going back through our many blog articles but today we are highlighting a great spot nearby that our guests enjoy visiting called Sugar Loaf.
Sugar Loaf is a unique community just 20 minutes away in the quaint town of Chester, NY. On the historical marker on the edge of town you will see that Sugar Loaf was founded circa 1979 and is a "Community of Craftsmen." During the early 19th century and much of the 20th, Sugar Loaf was a saloon community. Nowadays, the community or "hamlet' as it is often called, at 6 miles in length and 5 miles in width, has become a hub for many talented artists. There are many historic buildings that have remained since the early 1700s and artists now live and work out of these historic places. Many artists have opened their studios where they have art for sale and pieces you can see that are still in progress. It is a true artisan village complete with gift and boutique shops, delicious dining options, and a world-class performing arts center.
There are several events that happen throughout the year including "Second Saturday" events during the summer that involve gallery "meet and greets," art exhibitions, new products, demonstrations, readings, raffles, music, refreshments and more. On any day that you visit Sugar Loaf you can take part in an Artists Studio Tour or simply peruse the many artisans, shops & businesses. You can find a listing all merchants and a walking map on their website.
If you would like to dine close to "home" we can guide you to some of our favorite places to eat near the B&B or simply enjoy the haven that our place provides and relax in your suite with a good book and a glass of Hudson Valley wine. We'd love to see you for an end-of-summer getaway—book online today or contact us for more information.