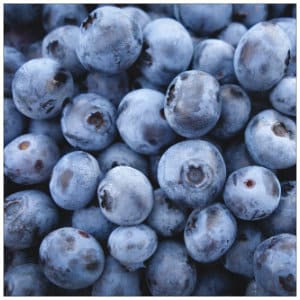 Are you enjoying the lazy days of summer so far? Perhaps your days have not been so lazy and you are looking for a place to escape and truly relax, unwind, and get pampered a little. Come on over to our bed and breakfast in the Hudson Valley! We have a prime location where we are close to all of the fantastic activities and events going on but off the beaten path enough to offer peace and privacy. Today we are sharing about some of the great markets nearby where you can do some berry picking!
Halfway Acres – You'll find this friendly, family-owned farm in Campbell Hall, just 15 minutes away from us. They are open from 8am-8pm every day until their blueberries are gone! They don't often make it to August so this is one place you'll want to head to quickly! Berries are $5.50 per pound and they provide the picking buckets and the bags to take the berries home.
Lawrence Farms – Another family owned farm, Lawrence Farms now has three generations running the business. They have been doing pick-your-own fruits and vegetables for over 30 years and have fantastic produce. You can take your time and enjoy the hay bale maze and the old-fashioned "Little Village." Right now you'll find yellow and white peaches, yellow and white plums, strawberries, cherries, gooseberries, and more. You'll also want to try their delicious refreshments, home-made apple cider doughnuts and local dairy farm ice cream. They are open every day from 9am-4pm until the end of October and are just 25 minutes from our bed and breakfast.
Ochs Orchards – This farm market is open now through December! They have a ton of goodies available and grow everything right there. They are located in Warwick, which is about a 40-minute drive away from us. For pick-your-own you will find access to raspberries, blueberries, blackberries, and possibly still some cherries right now. They also have delicious peaches. They are open 9am-5pm, Wednesday through Sunday for picking. The store is open every day.
Remember if you'll be out in the fields picking to wear some solid shoes and perhaps some light pants. You may want to snag Dena when you get back to the inn and see if she might be willing to get some of your delicious berries in the next morning's homemade breakfast. She's got some amazing family recipes up her sleeve!