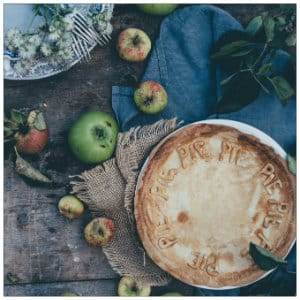 We are back once again chatting about another great event you can attend this fall! If this is your first time landing on our blog, we encourage you to check out our archives for some great places to see and things to do in the Hudson Valley near our bed and breakfast. Each week we share about the area or our inn—there's always something fun to talk about! Today we want to mention the amazing Applefest happening soon over in Warwick, NY.
Warwick is a quaint town about a half hour drive away from us that hosts Applefest, one of the most popular fall events in our area. What started as a simple harvest festival back in 1989 has grown into a "top 100 event in the country" that draws over 35,000 visitors! It's your turn to come check it out and we have room in our bed and breakfast for you! Taking place from 10am -5pm on Sunday, October 1, 2017, Applefest will take over the Warwick village streets and parks.
Visitors will find over 200 juried craft vendors, 50 local non-profit exhibitors, a farmer's market, children's festival, pony rides, apple pie baking contest, a pie eating contest, dozens of food vendors, live entertainment all day long on multiple stages, and much more. The musical artists this year will be bringing a myriad of sounds including Broadway, folk, pop, rock, classic, and acoustic. You are also right in the middle of the quaint Village shops so you can peruse and window shop along the way.
There is shuttle bus service from several areas and if you plan on going, just let us know and we can give you tips on the best places to park. You can also find a visitors guide to download here where you can learn more about the local vendors, wineries in the area, u-pick apple spots, a map of the festival and more. This festival is a great reason for the whole family to come our way for a weekend getaway. You can book your room online today or feel free to contact us anytime for further information.