Our Weddings & Events Venue in the Hudson Valley
Caldwell House Bed and Breakfast can host special events and small weddings.or elopements.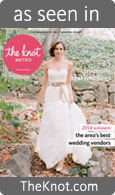 We hosted many small weddings, elopements, and parties at our inn. The Caldwell House is the perfect venue for an event for up to 40 people.
Over the past year or so, we have been busy transforming our large yard, so that it can now easily accommodate beautiful outdoor weddings and events. A gazebo has been added, the land has been graded, power and water supplies have been installed, and the landscaping is beautiful.
To deal with those cold weather months, we acquired and renovated the old Caldwell Barn House which we now call "The Connemara House". It is the perfect venue for elopements, weddings, and retreats near suburban NYC. We can now host weddings, rehearsal dinners, and all other types of events – including corporate retreats for up to 40 participants. With this addition, we now have enough rooms to accommodate up to 30 guests here at The Caldwell House.
In addition to providing a lovely venue, there is a private Bridal Lounge which can accommodate the entire bridal party as they prepare for the big event. There is ample room to have hairdressers, makeup artists, space to dress and relax as you prepare.
Our experienced wedding and event coordinators will work closely with you to assist in all the planning burden and details and assist in creating the stress-free wedding or event of your dreams. Please call us at 845-496-2954 to find out more information.