We just received formal acknowledgement that we have been awarded Diamond Collection status by BedandBreakfast.com!!! We can now add this to our 5-Star rating from Trip Advisor.com

Thanks to all our wonderful guests for making this possible!!!
— John and Dena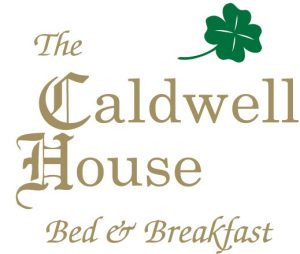 https://www.bedandbreakfast.com/salisbury-mills-new-york.html

Diamond Collection properties are an exclusive group of professionally inspected and guest-reviewed luxury inns with extensive modern amenities. Once guests have experienced one Diamond Collection inn, they will be looking for a similar experience on their next getaway.

Diamond members are part of an exclusive group of inns that represent the best of the best, from the inspection process to the checklist of required amenities.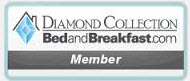 What are the basic requirements?

To become a
BedandBreakfast.com
Diamond Collection member, you must complete an application, pass an inspection, and have the following:
Guest rooms with private enclosed bathrooms

Official certificate of occupancy and permit

All current applicable licenses including lodging, liquor, food and beverage, as well as mechanical elevator and fire safety permits

Current insurance coverage with at least US $1 million of comprehensive business liability

Free Internet service for guests

Online reservations on property website

Professional-quality photos on

BedandBreakfast.com

& property website

Flexible check-in or guaranteed late arrival

Staffing 7 days a week from 6AM to 8PM

24 hour per day guest accessibility to service or staff

Accept

BedandBreakfast.com

gift cards

Maintains a 4.0 or higher

BedandBreakfast.com

consumer review rating

10 or more consumer reviews on

BedandBreakfast.com

Proactively maintains high customer satisfaction

Who is doing the inspections?

Inspections are being handled by David Hiler, Stephen Tallon, and Jim Miller of
InnConcierge.com
. Their onsite inspections will not only qualify you for the
BedandBreakfast.com
Diamond Collection, but can help you improve the quality of your property, increasing both your reservations and profitability.

About
InnConcierge
: InnConcierge inspectors are former owner/innkeepers of AAA 3-Diamond, Select Registry, Mobil 3-Star properties, who have also worked at the highest levels in senior management across multiple hospitality disciplines including the management of award-winning hotels and restaurants. They take their qualitative evaluation criteria very seriously, when performing both on-site and off-site inspections on behalf of the
BedandBreakfast.com
Diamond Collection.




What does an on-site inspection involve?

Onsite inspections involve about three working days, including pre-departure research and coordination, travel time, overnight at the property, write-up of the inspection, follow-up work, and sharing the findings with the innkeepers, providing the additional benefit of having had such high caliber professional inspectors at their property. Inspections will cover the following points:
CREDENTIALS

: Operating permits, BBB approvals, chamber memberships and other minimum requirements

TELEPHONE / RESERVATIONS

: Handling of inquiries for conversions, wait time and professionalism

TRAINING

: Organized orientation program, cross training, skill certification

EXTERIOR

: Landscaping, maintenance, signage, walkways, parking, architecture

PUBLIC AREAS

: Cleanliness, character, ambiance, decor and furnishings including fire and safety signage, Wi-Fi accessibility, music

GUEST ROOMS

: Size, variety, private baths, decor, linens, housekeeping, entertainment

GUEST SERVICE / HOSPITALITY

: One or more of the following available including wake-up calls, VIP offerings, upgrades, in-room dining, quality/caliber of staff, housekeeping, maintenance, ancillary services.

FOOD & BEVERAGE

: Breakfast services, quality, times served, location options, in-room amenities, afternoon refreshments, dinner options (if available)

CHECK-IN/OUT

: Organization, ease of doing business, a sense of hospitality, incentives to return, times

SYSTEMS

: Reservation software, on-line reservations, POS (if restaurant on site), website, blogs, accounting, general technology, security

EXERCISE/SPA

: In-house or off-site options, running maps, in-door and out-door equipment (skis, boats, bikes, work-out, etc.) alternative options

SALES/MARKETING PLAN

: Documented, strategic alliance goals, direct sales, PR plan, innovation

UNIQUE QUALIFICATION

: "Wow Factor," "Ah-Ha" moment, special services-scenarios, upgrades, value added offers, mementos, community involvement, social consciousness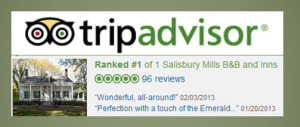 Professional, independent inspectors familiar with luxury inns must conduct inspections and B&Bs. Peer inspections are not accepted.

Inspections must be for high-end properties, not to establish whether a B&B meets basic standards for comfort and housekeeping.



Caldwell House Bed and Breakfast
Dena Finneran – Innkeeper
John and Dena Finneran – Owners
Salisbury Mills, NY 12577