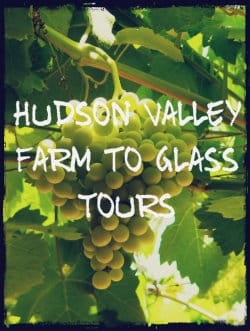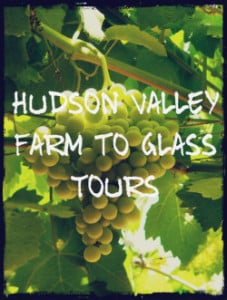 As owners of a historical bed and breakfast in the Hudson Valley, we are always on the lookout for great and different things our guests can do during their stay with us. With the fall season in high gear, the red and gold hues are dotting the landscape and it is a perfect time for a Farm to Glass Tour!
You may be wondering what this kind of tour is all about so let us give you all of the details so you can plan your perfect fall getaway with us. An incredible lady named Kelley Slagle, whom after spending over a decade in the New York restaurant scene had become a true restaurant and wine professional, runs farm to Glass Tours. With an incredible passion for food and wine of the Hudson Valley, she started the tour company as a way to educate people on agricultural richness of the area, give people a chance to visit with local producers, and offer visitors an inside look into all aspects of production, literally from farm to glass.
One of the tours our guests would enjoy is the Distillery + Brewery + Winery Tour from Rhinebeck, NY, which is about an hour from us. The scenic drive to get there will make the road trip worth it! This all inclusive tour is $130 per person and includes three stops with generous samples at each one, water and light snacks during the drive, a souvenir tasting glass, and of course transportation to each place. Kelly is very knowledgeable about the area and at each stop you will get behind the scenes access and meetings with the owners who will share their passion about their craft. It is a unique experience and a great way to spend the day in the Hudson Valley.
Book a fall getaway online today and check out the many fantastic specials we have going on right now. That white stuff will be falling soon so get in a fall retreat before the spectacular fall beauty slips away!