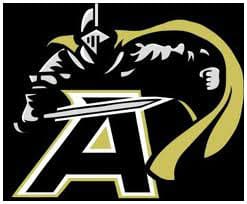 What comes to mind when you think of the fall season? Maybe pumpkin spice lattés from Starbucks, fall harvest farmers markets, beautiful colors, caramel apples, and comfort food come to mind. For us being only minutes from West Point Military Academy, fall means Army Football season! If you are a fan of the sport, we highly encourage you to combine a weekend getaway with a home game at Michie Stadium—an amazing team in a top-notch venue that makes for a truly memorable experience.

To start off let's just talk about the stadium at West Point for a minute. Michie Stadium has made a name for itself and been included on several lists for top venues to watch college football. The folks at LawnStarter drafted up a list of the 16 College Football Stadiums with the Best Natural Scenery and without surprise, Michie Stadium comes in at #9. It is a gorgeous open stadium where not one seat has a bad view. The expansive scenic background with lush trees, rolling hills and mountains add to the experience of watching an exciting game of football. Enjoy unmatched natural beauty right from your seat. Army's Michie Stadium also snags the #11 spot on the College Football's Top 15 Stadiums on www.nfl.com for it's picturesque view overlooking the Hudson River. Even further, Sports Illustrated created a list for Top 10 College Sports Venues and Michie Stadium snatches the #4 spot for being a must-see venue for any college football fan.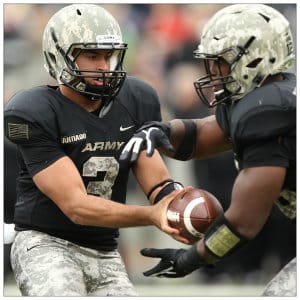 Get the full Army West Point Football schedule here. This fall the home games will be September 10, October 15 & 22, November 5 & 19. These games are a ton of fun—from the pre-game cadet parade to cannon blasts that almost shake the 83-year old stadium. It's a fantastic place to watch a fall college football game and so convenient being only minutes from our bed and breakfast. We'd love to see you this fall, whether you are up for a thrilling game or just need to escape and relax—our private suites have all of the amenities to make you feel at home in the Hudson Valley. Book online or call us today!