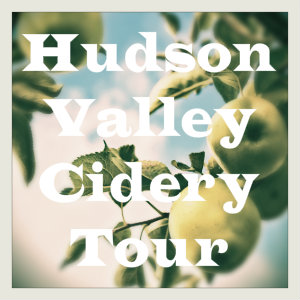 Oh the joy of sharing the greatness of the Hudson Valley! Seriously folks, we are just so fortunate to have a bed and breakfast in one of the most beautiful spots in New York—you've got to come and visit if you have never been. There is so much to see and do, which we share about every week in this blog. Last week we gave you some distilleries to check out and this time around we are talking about cider! How does a cidery tour this fall sound? Below are a few close by that are worth checking out:
Angry Orchard in Walden, NY (25 minutes from our B&B)
Experience the cider making process first hand on a self-guided tour of their Innovation Cider House. Learn the history of cider, see where new ciders are made and try three unique Angry Orchard ciders with a complimentary flight. They are also now offering guided and walk-up tours of their Treehouse, which happened to be featured on the Treehouse Masters TV show. They are open Wednesday-Sunday from 11am-6pm.
Orchard Hill Cider Mill in New Hampton, NY (25 minutes from our B&B)
Orchard Hill is a farm winery and cider mill with a mission to offer authentic farm-based, handmade hard ciders using traditional fermentation and distilling methods. Their acclaimed Ten66 is definitely one you will want to try. It's aged in French oak wine barrels with notes of baked apple tart tatin, vanilla, and spice. Their Red Label Hard Cider and Gold Label Hard Cider are both delicious and very popular as well. In the tasting room you can enjoy a great selection of wines, beers, spirits, and of course ciders from around New York. They are open Sunday-Friday from 12pm-6pm and Saturdays from 11am-9pm.
Pennings Farm Cidery in Warwick, NY (35 minutes from our B&B)
This cidery is a new addition to the Pennings Farm and opened in 2014. Apples, hops and other fruits grown right there on the farm are used to make nine varieties of flavored cider. What is on tap in the tasting room varies as they are often experimenting and perfecting their ciders. They offer a variety of delicious snacks as well with a view that can't be beat. They are open Saturday & Sunday from 1pm to sunset.
If you find a favorite spot or beverage be sure to let us know so we can ensure our future guests get the inside scoop on the best places to go and things to try. We'd love to host you for a fall getaway—whether you are looking for a one night stay, weekend retreat or longer vacation, we can help you plan the perfect Hudson Valley getaway.