Whether or not you consider yourself a wine expert, here's your guide to Hudson Valley wineries. Of course, there are wines — dozens of vintages to try. However, there is so much more, including special events, live music, and food choices from yummy appetizers to full-course gourmet meals.
All of this is just a 30-minute drive or less from your luxurious room at the Caldwell House Bed and Breakfast. We can help you plan your day or use our guide. The wineries are listed alphabetically because we couldn't pick a favorite.
Applewood Winery
82 Four Corners Rd, Warwick NY
Applewood Winery is located next to a gorgeous lake (get your phone ready for photos) surrounded by orchards. Applewood produces both red and white wines. They also offer specialty ciders and meads to sip while savoring their pizza in addition to red and white wines.
Baldwin Vineyards
176 Hardenburgh Rd, Pinebush NY
Baldwin Vineyards is best known for fruity wines. Spiced apple and strawberry wines are the stars of the show. You'll also want to sample their grape-based wines and Sangria. Baldwin is a family-owned vineyard that has been around for 40 years.
Bashakill Vineyards
1131 South Rd, Wurtsboro NY
Bashakill Vineyards is closed until May. During their open season, visitors can sip on wine and savor delicious food while listening to live music. When open, their wines are made with organic grapes, and they avoid pesticides by using sheep for weed control.
Benmarl Winery
156 Highland Rd, Marlboro NY
Benmarl Winery has the distinction of having New York Farm Winery #1. With 37 acres, it claims to be the oldest vineyard in America. Benmarl gives great suggestions for pairings with their wines which include an estate Cabernet Franc, Reserve Riesling, and Chardonnay.
Brimstone Hill Vineyard and Winery
61 Brimstone Hill Rd, Pine Bush NY
Brimstone Hill Vineyard and Winery prides itself in producing small vintages of around a half dozen wines in French fashion. Try the Noiret or the Chardonnay aged in oak.
Brotherhood Winery
100 Brotherhood Plaza Dr, Washingtonville NY
Brotherhood Winery also claims to be the oldest winery in the country, with its first documented vintage in 1839. Their underground cellars are centuries old. Plan on taking a tour and enjoying a tasting. Their wine selection varies, from Cabernet Sauvignon, and Merlot, to mulled wine, several sparkling wines, and ports.
City Winery Hudson Valley
23 Factory St, Montgomery NY
City Winery Hudson Valley has exceptional wines — award-winning Cabernet Sauvignon, Pinot Noir, Chardonnay, and more. City Winery has excellent food and live entertainment, including concerts, comedy shows, and culinary and wine events.
Clearview Vineyard
35 Clearview Ln, Warwick NY
Clearview Vineyard closes for the season at the end of December and reopens in April. Rated as a top U.S. vineyard by US Travel and Leisure, they are certainly a must-see. Look for gorgeous views, weekly musical events, and pairing bites with their primarily white wines, such as Traminette, Estate Divinity, and Seyval Blanc.
Robibero Winery
714 Albany Post Rd, New Paltz NY
Robibero Winery is a family winery that creates wine in small batches that are primarily available at the winery. They have many specialized blends, such as Cabernet Sauvignon/Merlot/Petit Verdot (NY Tough), and Seyval Blanc/Chardonnay (Serendipity).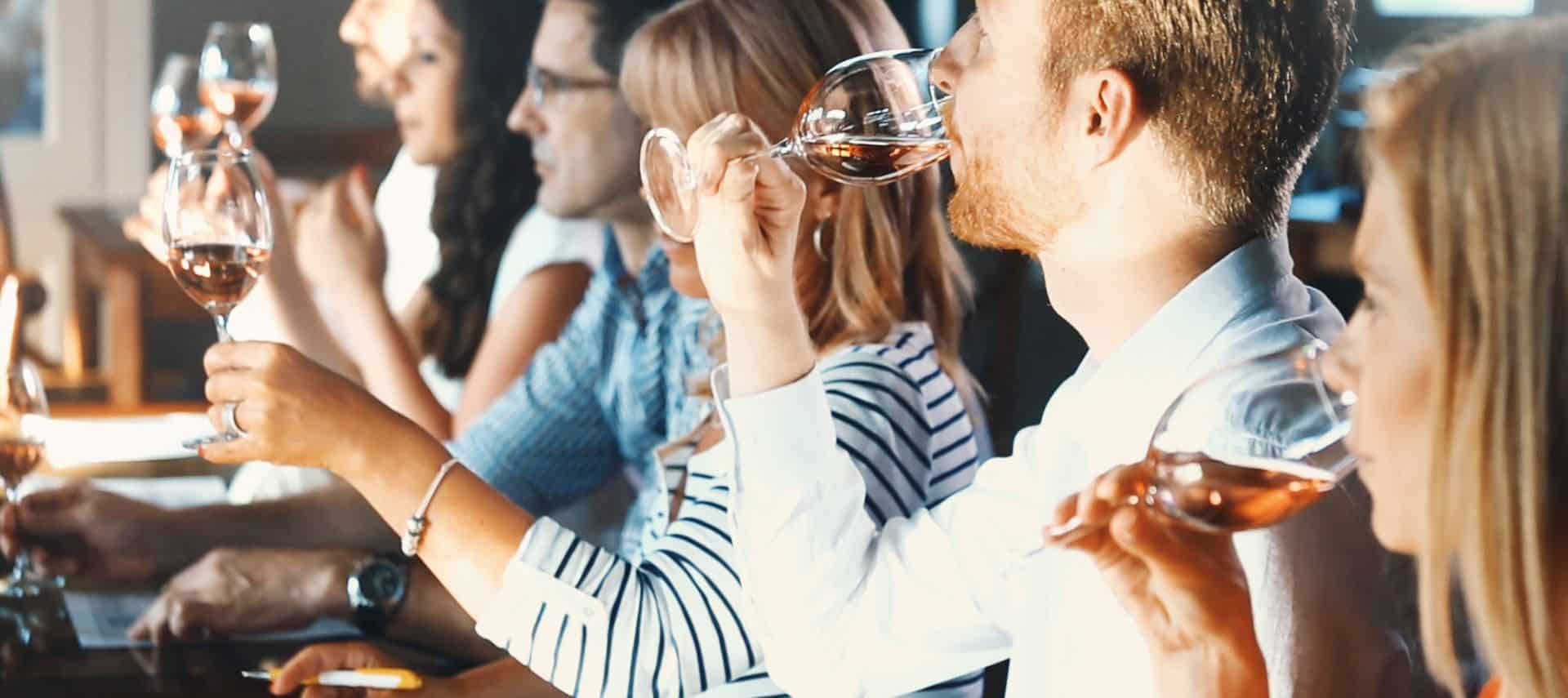 Stoutridge Vineyard and Distillery
10 Ann Kaley Ln, Marlboro NY
The current owners of Stoutridge Vineyard and Distillery have completely replanted the vineyard and focused on sustainability. They are leaders in small-batch spirits and natural wines with distinct wines including Frontenac and Seyval Blanc.
Torne Valley Vineyard
1-9 Torne Brook Rd, Hillburn NY
Torne Valley Vineyard is another newly established vineyard. In 2000, the current owners began refurbishing the historic building and opened it to the public in 2011. The wine slate now includes five wines with both reds and whites. Martha Stewart has listed Torne Valley as one of her 6 best New York Wineries for a wedding venue.
Warwick Valley Winery and Distillery
114 Little York Rd, Warwick NY
Warwick Valley Winery and Distillery has it all with ciders, wines, fortified wines, and spirits. The available wines are a nice mix of mostly whites, including some using the "Black Dirt" terminology from the distillery. The Warwick also offers musical events and festivals.
Whitecliff Vineyard and Winery
331 McKinstry Rd, Gardiner NY
Whitecliff Vineyard and Winery has one of the largest vineyards in the Hudson Valley, growing over 20 varieties of grapes, and works closely with Cornell Cooperative Extension. They are currently serving 20 different wines, ranging from a white port to Petite Verdot and even ice wine.
Shawangunk Wine Trail
Many of these wineries belong to the Shawangunk Wine Trail, which sponsors events and a Wine Tasting Passport. The passport purchase gives the bearer one free flight at participating members and other valuable discounts. If you get your passport stamped by all participating members within the designated timeframe, you will be eligible for free tickets to a future event.
Use Caldwell House Bed and Breakfast As Your Hub
Because all these wineries are within an easy drive of our romantic bed and breakfast, book your getaway with us and plan your trip responsibly. Assign a designated driver, or, better yet, hire a limousine for your visit to the wineries of the Hudson Valley. We are more than happy to help you plan any part of the trip and answer questions about dining or other activities available for your stay.