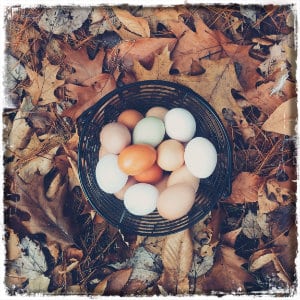 One of the beautiful things we love about the state of New York is the vast amount of farmland that exists. Not only does the topography lend to stunning views of the landscape, it also provides locals and visitors with an abundance of local produce to enjoy. Whether it's apples, cherries, grapes, peaches, strawberries, corn, hay, beans, onions, peas, sweet corn, oats, wheat, soybeans, or maple syrup, there is much to be found at the farms in the Hudson Valley in particular. A great farm near our inn worth visiting is Brown Barn Farms.
Brown Barn Farms is located in New Hampton, NY, only a half hour drive from our bed and breakfast. They are located on 23 acres of farmland and house a century-old barn. The folks at Brown Barn have created a place where the whole family can find something to enjoy. A main reason to visit is their farm stand, which is open Thursday through Sunday. Located at the front of the barn, the market brings all kinds of goodies including eggs, honey, milk, local fruits, cheese, jams, and maple syrup and jams, from both their farm and other local growers and producers. The market hours are 1-6pm on Thursday and Friday and 10am-3pm on Saturday and Sunday.
Another place you might enjoy at the farm is the Orange County Distillery Tasting and Cocktail Room. The back room of the expansive barn was renovated for the distillery, which opened in October 2015. Try tastings of their farm to bottle spirits, cocktails, local beer, wine, and ciders. Some weekends also bring live entertainment from local musicians—it's a great place to relax and hang out with friends! Click here for tasting room hours.
Looking for the perfect place to call home during your time in the Hudson Valley? Perhaps a place close to events and activities but one that still offers that private retreat feeling? We've got you covered! Book your room at our bed and breakfast in Salisbury Mills today and don't forget to check out our current Specials & Packages. Our newest Election Relief Rx Package is running November 7-8 and November 8-9, 2016.