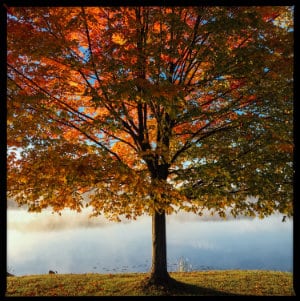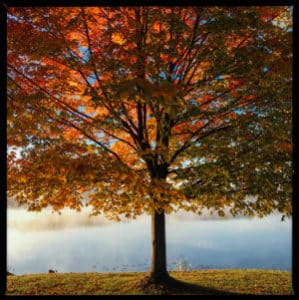 It is quite often the places off the beaten path, or the hidden gems as they say, that are the ones worth visiting. The next time you stay with us be sure to ask about our favorite hot spots—owners John and Dena always have the inside scoop on the best places to eat, shop, tour, play, or just hang out. Not far from us in Newburgh, NY, is Chadwick Lake—a scenic and enjoyable place to spend an afternoon outdoors.
Chadwick Lake is actually a reservoir that supplies water to the town of Newburgh, which is just 20 minutes north from us here in Salisbury Mills. It is a lake and park open to the public year round and offers visitors beautiful scenery and lots of things to do. You will first want to check in at the guard station as there is a permit needed to enter the park. A daily permit is $5 for residents or $10 for non-residents. You can also choose to purchase an annual permit if you think you'll be back often! Right now it is open from 8:00am – 6:00pm every day but it will change for November and December and close a bit earlier at 4:30pm.
This park has continually improved over the years to become a place that locals and visitors alike truly enjoy. A big draw is the fantastic walking trail that takes you around the perimeter of the lake. The approximately 4-mile trail offers beautiful views and has several rest stops with benches and gazebos along the way. Go there on a sunny autumn afternoon and the trail will be ablaze with color! The terrain is relatively flat and easy with just a couple of small hills—it's a great way to exercise and enjoy the beautiful landscape. There is a nice playground for children and many enjoy renting a rowboat to get out onto the lake. The fishing is great on the stocked lake (with bass and trout) but remember that for ages 16 and up you must have a New York State Fishing License. Also, pets are welcome but they must be leashed and stay on the trail.
For those looking to sneak in a fall getaway, don't forget to check out our fantastic and fun Election Relief Rx package! We also offer bike rentals for those who like to explore on two wheels and we are accessible by train within the New York Tri-State area. Book a stay with us today!