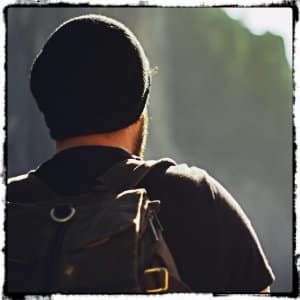 Did you know that there are three major mountain ranges in New York? We've got the Adirondack Mountains, the Catskill Mountains, and part of the Appalachian Mountains. There are many peaks and trails for the adventurer to conquer, each with their own breathtaking views. If you are looking for a bit of an outdoors escape that is doable during an afternoon while staying with us at our bed and breakfast, we suggest checking out the views from Mount Beacon.
Mount Beacon is the highest peak of the Hudson Highlands. It is located behind the City of Beacon, in the Town of Fishkill, NY, and happens to be one of the most popular outdoor activities to do there. If you want to spend a glorious day out in Mother Nature without having to spend any more, this is a great place to go. The parking lot is very easy to find and just a few blocks from town. The climb may be a bit challenging for novice hikers but take it easy and you'll be just fine. There are several steps to climb before the hike begins and the trail is well marked with red blazes.
The general time frame is about an hour to get to the top—with hiking at a reasonable pace and a few stops along the way. The reward for all of your hard work will be the Hudson Valley opening up before you, truly revealing the beauty of this area. It's a good idea to bring plenty to drink and maybe even some lunch to enjoy while relaxing at the top. You can see West Point and on a clear day you can see the Catskill range off in the distance. If you do find yourself there on a bright, clear day, we encourage you to keep going another 25 minutes to the fire tower, where you can see all the way to the Manhattan skyline. It is an easy extra trek and worth the time if you have it.
When you are done you can enjoy some amazingly delicious food at Loughran's Irish Pub right near our inn and then relax with some wine or coffee and homemade complimentary baked goods in your private suite or by the fire in our parlor. A memorable fall getaway is calling your name—book online today!