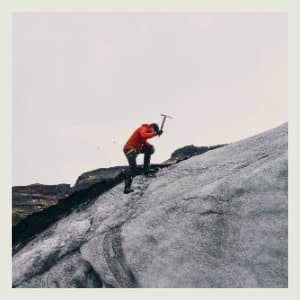 Who is up for some Hudson Valley adventuring? Sure, you can spend the season sitting at home under a blanket with a cup of coffee in hand but why not get out and enjoy all that Mother Nature has to offer and get off the beaten path just a bit? We know there are many of you out there that don't need to be convinced to try new things—that's what living life is all about right? So, why not book a weekend off (you know you deserve it) and come for a getaway! Enjoy some R&R and then we think it would be a great memory-making day to try some ice climbing on the Shawangunk Ridge!
The Shawangunk Ridge, often referred to as the Gunks, rises majestically between two valleys. It is a continuation of Blue Mountain in Pennsylvania and Kittatinny Mountain in New Jersey. There are many parks and preserves in this area and it offers hikers and walkers a variety of trails and unmatched, beautiful scenery.
Eastern Mountain Sports Schools offers locals and visitors a whole host of opportunities to explore the area and ice climbing is just one of their many classes. To enroll in one of these fun classes you need to have at least two people so bring your favorite adventurous friend with you! They have several options but one of the most popular options, and one great for all levels is the Winter Climbing 101 class. You will meet up at the EMS Climbing School in Gardiner, NY, which is just a half-hour from our bed and breakfast in Salisbury Mills. The cost is $160.00 per person and all the climbing equipment is provided—you just need to dress for the weather and bring your own lunch. You'll learn the fundamentals of climbing, including moving with crampons and ice axes, self-arrest techniques and ropes and harness tips. The instructors are highly experienced and your safety is their first priority. It's a great way to spend a day outdoors in the gorgeous Hudson Valley!
Whether you need a place to stay during an overnight business trip, a weekend retreat, or birthday or anniversary celebration, our bed and breakfast is the perfect home away from home. Quiet and private yet close to the action if you want to be out and about. Call us today for more information or book directly online today.