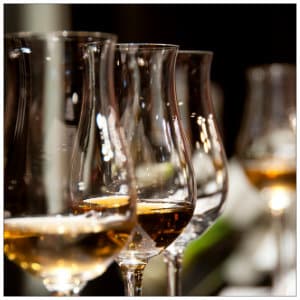 If you are new around here—whether a new reader to this blog or to the Hudson Valley area in general, we want to make sure you know about the Shawangunk Wine Trail. Folks, this region is full of amazing wineries and this trail, which is 60 miles north of NYC and nestled between the Hudson River and the Shawangunk Mountains, is home to 15 different wineries. You heard that right—15 unique and local wineries, each worth a visit the next time you are over our way. They've got a myriad of events all year long and right now you can snag a wine trail season pass. Keep reading to learn more about this great deal.
Whether you are a first timer, returning guest, or know all of the ins and outs of the Hudson Valley this season pass is worth it. It offers a savings of over 25% for all the events that are hosted by the wine trail. For guests that have a love for amazing local wine, this wine trail is a must see during your stay with us. Your one season pass ticket gets you into every event in 2017 so you won't miss out on anything. The next one coming up April 8-9, 2017 is the Pasta Primo Vino—one of our favorites! Then you've got the Bounty of the Hudson Festival in June, Wreath Fineries at the Wineries in November and December and of course your own Hudson Valley Wine Tasting Passport that you'll take with you as you visit the wineries along the trail. Our bed and breakfast is located centrally located within the Trail and is less than 2 miles from Brotherhood Winery – America's Oldest Winery!
The first day of spring is less than two weeks away—take some time for yourself by enjoying a relaxing getaway to our bed and breakfast. Our historic and elegant home is private and offers total tranquility but is also close to a host of activities, restaurants and shops if you are one who likes to fill your time with fun. Book your favorite suite online today in just minutes or contact us any time for more information.