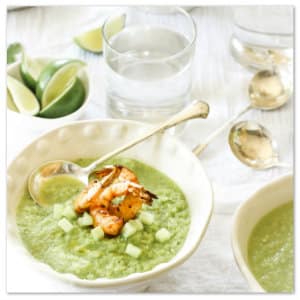 One of the best things about our bed and breakfast is its proximity to local attractions, things to do and places to eat. We love helping guests seek out things to do that are tailored to their interests and there is never a shortage of options. Where to eat is hands down one of the most popular questions—food feeds soul right? Whatever type of place you are in the mood for, we are sure we will be able to lead you to the perfect spot. If you are inclined to try some amazing farm to table dining at a waterfront restaurant, allow us to suggest Blu Pointe, just a short drive over in Newburgh, NY.
The atmosphere at this popular local restaurant is very pleasant with a gorgeous view of the Hudson River. If you are a fan of amazing seafood, this is the place for you. When you walk in you can see a display of their fresh seafood on ice. They have a temperature controlled walk in wine room, a cozy cocktail lounge with a raw bar station and dining room with high ceilings, large windows and a blue stone fireplace.
They also host a gourmet brunch buffet every Sunday from 11am – 2pm. You'll find everything you want for either breakfast or lunch, including made to order eggs benedict, omelet station, Belgian waffles, carved to order prime rib, flatbreads, salmon, cheeseburger sliders, and of course, an incredible gourmet dessert buffet. For amazing food, awesome service, and relaxing atmosphere, this restaurant is definitely worth a visit. If you go, tell us what you loved so we can tell other guests that may follow in your footsteps!
It's easy to get caught up in the busyness of life and then realize you are burnt out and weighed down. A retreat to our charming and relaxing bed and breakfast is the perfect spot to find rest and rejuvenation…and a bit of fun too! Book online today or contact us for help in planning the perfect Hudson Valley vacation.