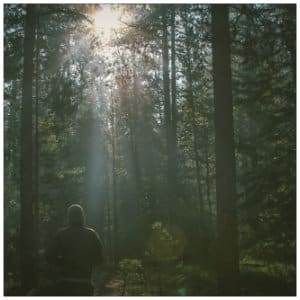 "In every walk with nature one receives far more than he seeks." – John Muir
The author of the quote above, John Muir, was known as "John of the Mountains." He was dedicated to the environment and the preservation of the wilderness in our country. His efforts helped to preserve the Sequoia National Park and the Yosemite Valley. There are many trails and places in the United States named in his honor.
Today we are on part 4 of our Hiking the Hudson Valley blog series. It's been fun looking at these amazing places to enjoy in the great outdoors around our bed and breakfast. Some of these places we are excited to even explore ourselves! Many of the guests who come stay with us are eager to enjoy the beauty that the Hudson Valley has to offer and hiking is one option that is close by and won't break the bank! Plus it is great exercise. Hiking burns some major calories and tones your lower body as it is like incline walking on a treadmill. Add to that you get to see some picturesque scenery—it's a perfect day out!
Where we are taking you today in this series are some fantastic hikes at a place called Sterling Forest State Park. This massive and pristine area is located in the Ramapo Mountains right here in Orange County, NY. When the area was first established there was a tug of war between the local residents and concerned environmentalists and those who wanted to build luxury homes and an 18-hole golf course. The first group won and now we have a 19,132-acre paradise to enjoy.
These hikes we have listed for you today are just a bit farther away from the inn than others in our previous posts but definitely still worth visiting. Based on what we can read on these hikes they are for the most part moderate in difficulty and the last one, the Fire Tower trail is listed as easy! See some panoramic viewpoints, cross old stone walls, stop for a break at a picturesque pond, cross streams and footbridges, and pass lichen-covered cliffs. We've included links to the hike, distance from our bed and breakfast and duration of the trek.
Townsend Trail/Long Meadow Extension Loop – 15 miles away – 3.8 miles long
Furnace Loop/Indian Hill Loop Trails from Hall Road – 15 miles away – 4.3 miles long
Indian Hill Loop Trail – 15 miles away – 3.6 miles long
Doris Duke Trail – 15 miles away – 3.9 miles long
Sterling Ridge Trail/Fire Tower/Sterling Lake Trail Loop from Route 17A – 19 miles away – 7 miles long
Our award-winning accommodations give guests a private, elegant and relaxing place to stay. Our homemade, gourmet breakfasts each morning will give you the fuel you need for a day of exploring. When you book your stay and plan to go hiking, don't forget to ask for our hiker's backpack filled with water and snacks for your trek. We would love to have you as our guest this summer—book online today!