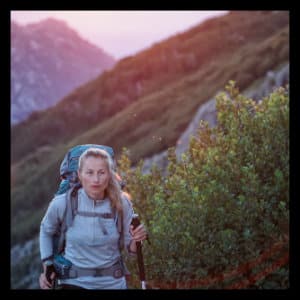 "Wilderness is not a luxury but a necessity of the human spirit, and as vital to our lives as water and good bread." –Edward Abbey
The author of the quote above, Edward Abbey, was an American author known for his advocacy of environmental issues. Although controversial at times, he had a pure understanding for the beauty and majesty found in nature. Do you ever take the time to "stop and smell the roses" as they say? Many guests who come and stay with us take the time to enjoy the great outdoors here in the Hudson Valley and always leave refreshed, rejuvenated and already planning their return. We are in the second part of our Hiking the Hudson Valley series and today we wanted to highlight the places to wander around Storm King State Park.
Offering incredible views of the Hudson Valley and the Catskills, Storm King State Park is a favorite destination for guests staying with us at our bed and breakfast. The 1,972-acre park is right next to the Hudson River and being undeveloped offers hikers and outdoor enthusiasts an untouched, gorgeous green space to explore. Storm King Mountain is the central feature in this park and below we've listed some hiking trail options for you, including distance from our inn and length of each trail.
Stillman/Highlands/Bluebird Trails Loop From Mountain Road – 6 miles away – 4.1 miles long
Crows Nest Mountain/Howell Trail from Route 9W – 13 miles away – 4 miles long
Butter Hill/Stillman/Bluebird Trail Loop from Route 9W – 14 miles away – 3.5 miles long
Butter Hill/Stillman/By-Pass Trail Loop from Route 9W – 14 miles away – 2.5 miles long
Did you know that National Geographic Traveler named the Hudson Valley one of the top 20 must-see destinations in the world? It is time to start planning your visit today! Book your getaway with a click online and get ready to make some serious summer memories!