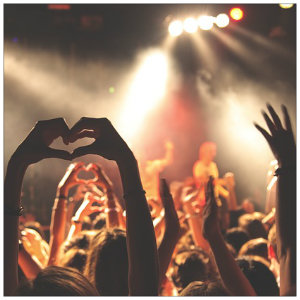 Summer is heating up and so is the atmosphere at Bethel Woods Center for the Arts. The music scene is alive and vibrant here in the Hudson Valley with events and festivals happening all summer long. The 2018 concert season at Bethel is going to be one for the books with an amazing line up of artists signed on to perform. Get the low down here and book a room at our bed and breakfast soon as the rest of the summer is filling up fast!
The Bethel Woods Center for the Arts is a beautiful 800-acre site in Bethel, NY, that boasts a 15,000-seat outdoor amphitheater, 440-seat indoor Event Gallery, and an award-winning museum. It is located right at the site of the 1969 Woodstock Festival! Every year the center offers a diverse selection of popular artists and this summer's line-up has something for everyone! It is a beautiful location to see a concert with great sound and not a bad seat in the house.
2018 Summer Concert Artists
July 13 – Jason Aldean with Special Guests Luke Combs & Lauren Alaina
July 14 – Steely Dan & The Doobie Brothers
July 21 – Lynyrd Skynyrd – Last of the Street Survivors Farewell Tour
July 26 – Lady Antebellum & Darius Rucker with Special Guest Russell Dickerson
August 3 – Dierks Bentley with Special Guests Brothers Osborne & Lanco
August 5 – The Beach Boys with Special Guest The Righteous Brothers
August 11 – Voodoo Threauxdown Featuring Trombone Shorty & Orleans Avenue
August 14 – Toad the Wet Sprocket with Special Guest Megan Slankard
August 19 – O.A.R. Just Like Paradise Tour with Specials Guests Matt Nathanson & The New Respects
Buy your tickets to your concert of choice and enjoy a fantastic, relaxing weekend at our bed and breakfast! Enjoy peace and privacy or create a weekend full of adventure – whatever your style we can help you plan a memorable time away. Book online today and contact us anytime for more information.