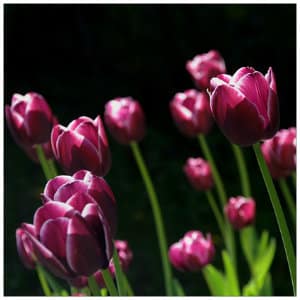 March 20th marked the spring equinox and the start of the next beautiful season in the Hudson Valley. One way to banish the winter blues once and for all is by booking a trip to some hot spots for springtime flower peeping. There is a myriad of spring flowers that bloom around the area during this cheery season. If you are looking for a reason to come see us this spring, we think some special gardens and blooming flowers is a great reason!
In nearby Cold Spring, NY you can find a stunning 15-acre property called Stonecrop Gardens. During spring, these beautiful gardens are dazzling with flowering bulbs, rhododendron, phlox, and wisteria. It is a public garden that opens for the season on April 1st. The picturesque property boasts a diverse collection of gardens and plants, water gardens, cliff rock gardens, and an enclosed English-style flower garden.
Just a short drive to Montgomery, NY takes you to the Orange County Arboretum, located in the Thomas Bull Memorial Park in Hamptonburgh. At their peak time, you can see 34,000 tulip bulbs swaying in the breeze. There are paved paths to walk around beautiful gardens, cascading water features, the Garden Courtyard and more. These gardens are open to the public free of charge from dawn to dusk year-round.
Wildflower Island is a refuge within the greater Teatown preserve; a gorgeous natural area about 45 minutes from our bed and breakfast. This sanctuary is home to over 230 native and endangered species of wildflowers. The island is only accessible by reserved guided tours or on Open Gate Days, where you can stroll the winding paths and enjoy the beauty at your own pace. This spring the Open Gate Days will be April 14th and May 19th from 11am-1pm.
It is a beautiful time to visit the Hudson Valley! Our bed and breakfast in Salisbury Mills, NY has a prime location close to restaurants, shopping, outdoor adventures, theatre and museums, and more. Learn more about our history and amenities online and book your next spring getaway today!