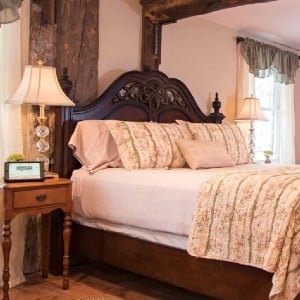 The safety and well-being of our guests are the highest priority at The Caldwell House Bed & Breakfast. Out of concern for our guests and our community, be assured we're doing all we can to protect your health and well-being during your stay. We want to make you aware of some of the service changes that have implemented. As we continue to monitor the COVID-19 situation, these changes will remain in effect until further notice.
Updates at The Caldwell House Bed & Breakfast:
We will be providing a breakfast basket delivered to your room. It will be dropped off at 9:00 and picked up at 10:15.
Housekeeping/staff will not be entering the rooms during your stay. Please let us know should you need additional towels or linens. We can deliver them to your room.
We will be providing a contactless check in and check out (check in times are after 2:00 pm and check out is 11:00 am). Check in instructions will be emailed to you 2 days prior to arrival.
Each room will be closed for 24 hours after a guest leaves for a thorough cleaning.
We have developed an app for each guest that will provide you with suggested places to eat (a list of who is open for take out in the area, etc.), places to visit, hiking trails, and other information that will make your visit with us enjoyable.
We are asking that each guest please maintain social distancing of 6 feet at all times.
We are providing each room with a small bottle of hand sanitizer, a pair of gloves and disinfecting wipes. Please bring your own mask if you have one. If you don't, we will have one that can be provided upon request.
There are hand sanitizer stations throughout the houses.
We will provide complimentary snacks that are individually wrapped.
We do have the expectation that a guest will stay home if unwell and will employ safe social distancing while on property.
Our employees have been educated on COVD-19 prevention measures and new operational procedures. Regarding our cleaning practices…while we have always taken great pride in our cleanliness, we are enhancing the process by following the guidelines of the CDC and meeting all the standards of Select Registry.
Thank you for your patience and understanding during the time of this pandemic. We look forward to seeing you! John and Dena