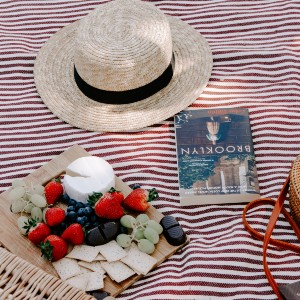 Take a deep breath they say…wait out this crazy season they say…but not too close to people and be careful they say…How are you all doing these days? Have you been able to rest and relax and enjoy some beautiful summer days despite the state of the country at the moment with the coronavirus pandemic? While we are currently unable to host people from various states due to travel advisories, there will come a day when life is as it should be and so we will keep on sharing about the beauty of the Hudson Valley! The Scenic Hudson's Long Dock Park is a respite from the busyness and a peaceful riverfront destination for those looking for a safe place to be outdoors.
The Scenic Hudson's Long Dock Park is located in Beacon, NY, which is only about 20 minutes from our bed and breakfast. It is a perfect spot nearby for guests who desire to spend some time outdoors but want to stick close to home. You would never know from how beautifully scenic this place is that it was once a degraded, post-industrial wasteland. The project to transform this man-made peninsula restored protected wetlands and regained access to the river. It provided yet another place for locals and visitors to enjoy the beauty of the Hudson Valley. You'll see environmental artwork by world-renowned artist, George Trakas, spots to picnic and walk, open spaces to toss a Frisbee or watch for birds, and a pavilion and beach for launching kayaks and canoes or do some fishing.
We know that times right now are different and travel can be difficult but it won't always be that way. Just hold on! Our bed and breakfast and the Hudson Valley aren't going anywhere! You can purchase gift certificates now for travel later or if you are able to come for a late summer getaway, we would love to host you for a special weekend or midweek stay. You can view all of our updated Covid policies here. Book a stay today or contact us anytime if you have questions about our inn or the gorgeous area we call home!
*Photo courtesy of Scenic Hudson