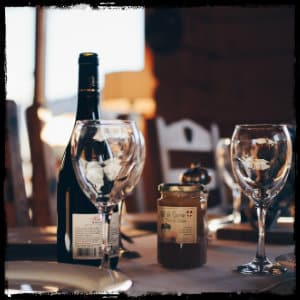 An article in The Huffington Post published not too long ago spoke of the benefits of being near water. The article mentions Wallace J. Nichols, a marine biologist, who describes how being near water can provide, "peacefulness, unity, and a sense of general happiness and satisfaction with life in the moment." We know anyone can use a good dose of happiness so we encourage you to come our way! We are just 20 minutes away from the waterfront town of Newburg. It's a quaint place that offers a beautiful walkway along the Hudson River and a great place to dine called The River Grill.
The River Grill is on Front Street in the historic Newburgh Waterfront. With it being located on the walkway you can stop in after an afternoon stroll and enjoy a wonderful dining experience right on the water. Considered a fine dining restaurant, they have been serving amazing menu options for over a decade and have even received honors from the Hudson Valley Magazine as the "Best River-View Dining." The ambiance here is charming and elegant and the service is personal and top-notch.
They have lunch and dinner menus, each boasting many options from which to choose. Stop in for a light drink and appetizer or enjoy a full meal before a show. They offer a delicious raw bar and entrees that include steak, ribs, lamb, salmon, and pasta. Amazing food, charming atmosphere, and waterfront views that are spectacular any time of the year…what more could you ask for? If you are looking to plan a memorable vacation that won't break the bank and will offer an abundance of things to do, the Hudson Valley is the place to be. Book directly online or contact us today and we can help you plan a tailored-to-you getaway!