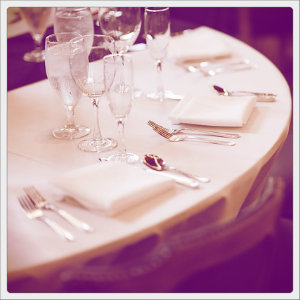 Are the signs of spring coming alive in your neck of the woods yet? Seeing the birds return, the blossoms start to peek out and the lush colors return to the Hudson Valley is always a welcome sight. Have you been our way before? Perhaps you've stumbled across this blog and are new to this area. We want to personally invite you to come spend some time at our bed and breakfast in Salisbury Mills, NY. We have been spending some time here chatting about our top five favorites. We have covered our favorite local attractions and towns and today we are moving on to restaurants! Food is always a highlight of a vacation and today we want to throw the spotlight on one of our favorite places, Blu Pointe.
Set right on the scenic Hudson River, Blu Pointe offers a dining experience unlike many other restaurants. Aside from the fact that you are right next to the water for some picturesque river views, the dining room is a mix of cozy, elegant and rustic all in one. While you wait for your table you can relax in the lounge on the luxurious chairs and sofa or enjoy some tapas by the blue stone fireplace. The atmosphere is just warm and inviting, making it the perfect place for a special lunch or dinner out. They boast a farm-to-table menu that features fresh seafood & prime beef; they have a raw bar station in their cocktail lounge, and a stunning wine case behind the bar.
They offer an amazing gourmet Sunday brunch every Sunday from 11am – 2pm. You must take a moment to look at what is offered on this brunch menu. Almost 20 items in each of the breakfast and lunch offerings and then the ultimate dessert buffet choices will knock your socks off! If you happen to be in town this weekend, they will be providing an Easter Sunday Brunch and Dinner and then in May, there will be a wonderful Mother's Day Brunch. Their dock is currently closed for the season but in the warmer months you can dine in the open-air terrace or the outdoor bar. This restaurant makes our top five list for a reason and we'd love to know what you think the next time you check it out!