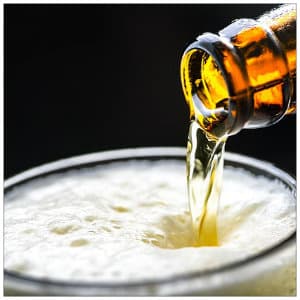 Spring festivals have begun! The Brew Fest at West Point is around the corner and we would love for you to come for a getaway and not only experience a fantastic stay at our bed and breakfast but a unique event at the nation's foremost military academy.
This event will be taking place at the West Point Club, located on the grounds of the United States Military Academy. What was perhaps the Military Academy's best-kept secret isn't a secret anymore. The West Point Club venue has been in operation for over 80 years, but only recently did the Club open its doors to the public. It's really an incredible environment to be in for an event such as this. If you are somewhat of a history buff you will appreciate being in a place that many of our nation's leaders have been in and where Revolutionary War heroes fought nearby. Ok, back to the topic at hand…the Brew Fest!
This year marks the 3rd anniversary for this event and it will be taking place April 12th, from 7-10pm. You will have the opportunity to try some of the best beers and ciders the Hudson Valley has to offer. The evening is also a competition and you will be given tokens to vote for your favorite brews and ciders. The winner will have a chance to go on tap at the West Point Club so everyone will be bringing their A-game.
General Admission costs $20, which includes admission, beer/cider tastings, raffle ticket and a free Brew Fest tasting glass. If you want to take it up a notch, go for the VIP Hour, which costs $35 and includes access 1 hour before event, VIP gift bag, hors d'oeuvres from 6pm-7pm, and General Admission items. Any designated driver attending is free. Amazing food will be available to purchase and live music from West Point's very special, Benny Haven's Band will be livening up the party.
When it's all said and done, you are only a hop, skip, and jump from our bed and breakfast to enjoy the rest of the evening in your relaxing suite. Book directly through our website today and if you have any questions or need help planning your next Hudson Valley getaway, give us a call!