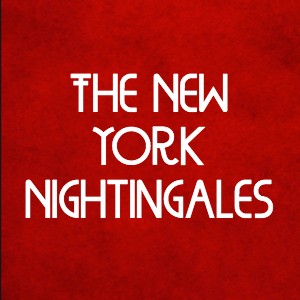 Weekend away to the Hudson Valley? Yes please! Evening out with dinner and a show? Yes again! We would love to host you at our bed and breakfast for a fantastic weekend getaway. We know as fall is kicking in that schedules get busy, but even if just for one night, take some time to escape the hustle and bustle and come see why the Hudson Valley is one of the top vacation destinations in the country. One thing our guests rave about is the quantity and quality of events to take in near us. How about a memorable night out at the Eisenhower Hall Theatre?
A 25-minute drive east over near the Hudson River takes you to the elite West Point Military Academy. Visitors can take tours of this prestigious school, golf the famous West Point Golf Course, but also take in shows at the Eisenhower Hall Theatre. As the area's premiere performing arts center, "Ike Hall," as it is often called, brings in symphony, classical, contemporary, and jazz music, plus drama, dance, and Broadway shows. It is currently under construction due to renovations so the regular season has been put on hold. However, this fall, they are offering a series titled "Cabaret Nights," featuring live performances, dinner and dancing at Ike's Riverside.
Coming up October 12th the first Cabaret Night will be featuring the New York Nightingales. It is going to be an evening of reliving the golden era of 30s and 40s jazz and swing music. This group is known for their incredible harmonies and playful personalities – it is a must-see show! The dinner will take place from 5pm – 7pm and the show from 7pm – 9pm. Ike's Riverside is located on the 2nd floor of Eisenhower Hall. For more information and to purchase tickets, visit the event website.
Our blog contains a wide variety of articles on most everything there is to see and do in the Hudson Valley near our bed and breakfast. Also, be the first to get Caldwell House news and special alerts on specials and more by signing up for our newsletter in the bottom of our website. As always, don't ever hesitate to let us know if we can assist in planning your next getaway. Look forward to seeing you soon!