Updated October 2022. Some people think November is turkey and shopping for the holidays, but we beg to differ. To prove our point, we have curated a list of our favorite things to do in Orange County in November. The Hudson Valley offers some of the most spectacular scenery in the country, and it's also busting at the seams with things to do and experience.
There are innumerable reasons why we love this area. The fall is a favorite time of year for many, and November is a special time in the Hudson Valley. You can fill your calendar with all the events and happenings around town. Please take a look, choose those things that appeal to you, and book a getaway at our award-winning bed and breakfast. Our bed and breakfast in Salisbury Mills is a prime spot for guests to access restaurants, museums, shopping, outdoor fun, and more.
November 7 – 20, 2022
Various Locations

This annual November event is a culinary highlight in the valley. You will eat some of the best meals you've ever had if you come our way during this time. This fall 138 restaurants are participating, and no special ticket or passport is necessary.
Participating restaurants will offer notable Prix fixes menu options ranging from $24.95 to $44.95 for lunch and dinner. Just choose the restaurant that interests you, and make a reservation. Then go and enjoy a fantastic meal! Tips and alcohol are not included.
November 12, 2022
Downtown Beacon NY

Just across the river from us is Beacon, NY, well known for art (especially contemporary art). Plan on dining in Beacon as you stroll through the artist's galleries. On the 2nd Saturday of every month, the galleries open their doors as you stroll Main Street and beyond. In November, this will be on the 12th. You may even see artists working or glass-blowing.
November 19 & 20, 2022
Andy Murphy Neighborhood Center, 467 Broadway, Kingston NY

This is a local favorite. It's a party-like atmosphere with all kinds of makers, artists, designers, and artisanal food creators on hand selling their goods. Hullabaloo prides itself on attracting unique, high-quality items created by local artists. You will find hats, pottery, jams and foodstuffs, macrame, and quilts — an endless variety of creative gifts.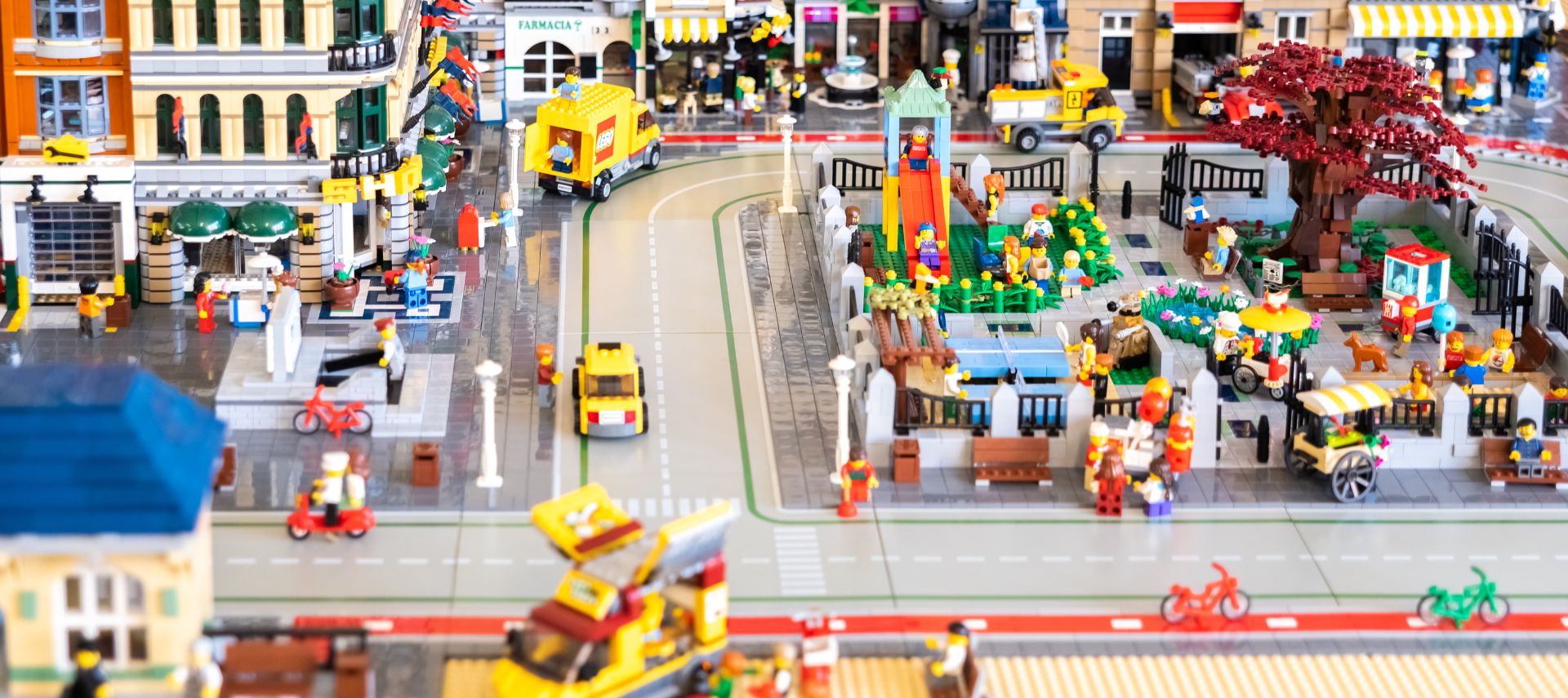 November 25 – December 31, 2022
Legoland, 1 Legoland Blvd, Goshen NY

If you enjoyed Legos as a kid (or maybe even now), take the opportunity to visit the newly opened Legoland in Goshen. They celebrate the holidays in true Lego style with amazing builds interspersed with twinkling lights and your favorite Lego characters.
Saturdays and Sundays in November, 11am – 1pm
Stony Kill Environmental Center, 79 Farmstead Ln, Wappingers Falls NY

Take a drive to the Stony Kill Environmental Center, and visit the animals in the open barn. There is a morning walk on November 19 to search for migratory birds or take a hike on one of the trails.
Saturdays in November
Clover Brooke Farm, 175 Ruskey Lane, Hyde Park NY
Advanced Booking Required

Meet and greet your choice of llama, alpaca, or goat, and take a walk through rolling pasture land. Get to know your chosen animal, and take him (or her) on a lead. Learn about his daily life on the farm. Stop by the farm store and purchase items made on the farm. There are also Goat Yoga classes. Make sure you book at least three days in advance.
November 5 & 6, 2022, Saturday 8pm, Sunday 12pm
Story Screen Beacon Theater, 445 Main St, Beacon NY

Do you ever miss Saturday mornings watching cartoons? Here is your chance to re-live those times in an adult way. This is an interactive, adult-only cartoon-watch party. Choose from a menu of more than 200 cartoons from the 1940s to the 2000s. There will be a fully stocked cereal bar and cereal-infused cocktails to brighten the experience. Expect games and challenges throughout the event. Tickets are $16.
Thursday, November 10, 2022, 5:30pm – 7:30pm
Locust Grove Estate, 2683 South Rd, Poughkeepsie NY
Advance ticket purchase required

Come to Locust Grove Estate and enjoy a fabulous sunset while sipping wines paired with culinary creations inspired by heirloom vegetables from our gardens. There will be cooking demonstrations and garden tours. Purchase tickets in advance.
Didn't we tell you there was an amazing variety of things to do in Orange County in November? Everything from fine dining to cereal with cartoons to walks with alpacas and spectacular lego structures. Hudson Valley is terrific year-round, but we would be honored to host you for a fantastic fall getaway. Book direct online for the best rates and visit our area page to find out more about this special place we get to call home.