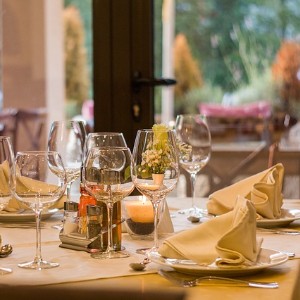 There is a simple saying out there that says, "Make good choices today so you don't have regrets tomorrow." We think a pretty good choice to make today is to book a stay at our award-winning bed and breakfast and enjoy a vacation in the Hudson Valley! There are innumerable reasons why we love this area. Not only does it offer some of the most spectacular scenery in the country, but it's also busting at the seams with things to do and experience. We've rounded up 5 of the best things to do in Orange County, NY this November so pick a favorite, book your room, and get excited for your next getaway!
The fall is a favorite time of year for many and November is a special time in the Hudson Valley. You can literally fill your calendar with all of the events and happenings around town. Our bed and breakfast is located in Salisbury Mills, a prime spot for our guests to have access to restaurants, museums, shopping, outdoor fun, and more. With so much to see and do it can be hard to keep up so we've got just five things below to check out in the month of November.
We would be honored to host you for a fantastic fall getaway. Book direct online for best rates, and visit our area page to find out more about this special place we get to call home.