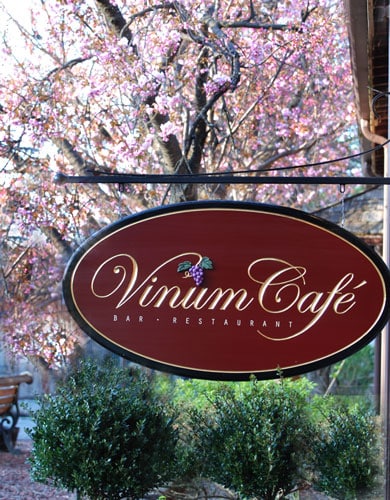 84 Brotherhood Plaza Dr,
Washingtonville, NY 10992
The Vinum Cafe, located at the Brotherhood Winery, has established itself as a Caldwell House guest's favorite bar and restaurant.
Located just 2 miles from the Caldwell House in Washingtonville, NY, Vinum offers fine dining, a fabulous selection of wines and liquors, a cafe with lighter fare, a tapas bar, private wine tastings and private parties from 15 to 150 with a French touch. All at reasonable prices.
Executive Chef/owner Christian Pierelle has 25 years in the culinary field and was a frequent guest on the Joan Hamburg Show on WOR Radio http://www.wor710.com/pages/8299014.
With its lovely brick wall interior, hanging copper pots and mahogany bar you will say " c'est bon" at the end of your meal. http://www.vinumcafe.com