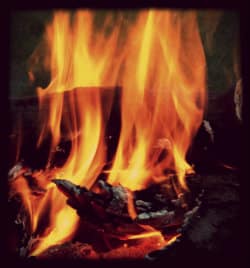 When the wind shifts and brings that chilly winter air, it usually makes one want to cozy up at home under a big blanket with a favorite movie on TV. If you live in or will be visiting the Hudson Valley this winter, you may also want to enjoy a night out on the town with so much to see and do in the area. If you love dining out, we've found some fantastic cozy restaurants with fireplaces where you can warm up and enjoy some delicious local cuisine.
First to mention is Restaurant 1915 in Bear Mountain, NY. It has a great ambiance and gorgeous scenery surrounding the restaurant. They are open Thursday-Sunday starting at 5pm and their menu offers a unique mix of global cuisine with options such as Zuppe De Pesce, House Made Gnocchi, and Steamed Maine Mussels. With a massive fireplace as the focal point, it is a perfect place to settle in during a chilly winter evening.
Next we suggest checking out Cold Spring Depot in Cold Spring, NY. The beautiful stone fireplace sets the stage for a cozy, romantic evening. The atmosphere inside is relaxed and charming and their menu offers a wide variety of comfort food choices including signature burgers, St. Louie Style Ribs, Baja Fish Tacos, and the favorite Chicken Pot Pie. They are open Sunday-Thursday from 11:30 am – 9 pm and Friday & Saturday from 11:30 am – 10pm.
Each and every room at our bed and breakfast comes with a fireplace as well so if you are not feeling up to a night on the town, you can simply relax and unwind in your private suite with a fire roaring, a favorite book, and glass of wine in hand. Ahhh…what a fantastic way to start the New Year! Book online today or contact us for further information.