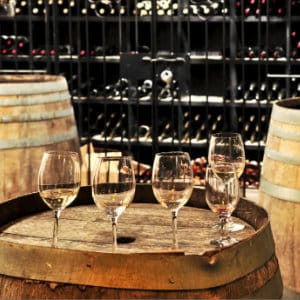 Now that a new season is upon us we are looking forward to the beauty of spring coming alive with color and bustling with activity. We don't ever get tired of writing these articles for you—our friends, guests, and fellow Hudson Valley lovers, because there are always great things going on here. With some warm spring and summer sun coming soon, there is nothing better than enjoying a day at a great winery and we suggest checking out Whitecliff Vineyard & Winery.
Whitecliff Vineyard & Winery, located in Gardiner, NY, is a great place to visit with amazing views of the Shawangunk Mountains. The owners of managed to get a little slice of heaven with this location. Combine outstanding wine with a breathtaking view and you have a spot that brings visitors back every year.
The tasting room here is relaxing and charming and there is a lovely patio where you can enjoy a glass of your favorite wine. You will be warmly greeted by a staff that is friendly, knowledgeable and always willing to help you find what suits your personal taste. They have a fantastic variety of products to try. Whitecliff is a family run winery that was created from the ground up by Michael Migliore and Yancey Stanforth-Migliore. They have spent more than 30 years finding and planting the best grapes—they currently have over 20 varieties and are highly dedicated to sustainability, environmentalism, and producing high quality vegan wines. They have one of the largest vineyards in the Hudson Valley and we know you will enjoy a trip here.
Read here for more information about our area including attractions, museums, history, unique sites, and outdoor activities. There is no time like the present to book a spring or summer getaway so book yours online today!