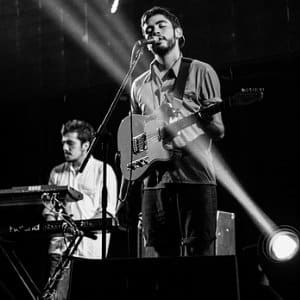 Just 25 minutes away from our B&B, on Main Street in the town of Beacon NY, you'll find this quaint hot spot called the Town Crier Café. It has been a beloved Hudson Valley landmark since 1972! Founded first in an old stagecoach stop in Beekmanville, this very popular café quickly put down strong roots and became a hub for local live music performers. Then you add in an incredible fine dining menu, created by top local chefs, and you have a place that is buzzing with excitement every single week of the year.
One of the things people love most about Town Crier is that fact that it's not a huge concert venue. You come here and get to be a part of an intimate atmosphere – one that lets you feel a part of the action if you will. You feel as though you can get up close and personal with the musical guests and it's an environment that is suitable for both a special evening out with a loved one or your favorite group of friends.
They offer a brunch, lunch, dinner and dessert menu, each with a strong focus on fresh, local and natural ingredients. Can we go back to the desserts for just a second? You might think you need to find the most expensive, fine dining restaurant to find the best desserts. Think again. Here, they serve world-class desserts created by renowned pastry chef Mary Ciganer. Just close your eyes and picture a Belgian Chocolate Walnut Brownie, a Sour Cream Plum Coffee Cake, or Grand Marnier Chocolate Cheesecake. Yes – you can order all three and we won't judge you!
This is a club and a restaurant – not a theater – and you'll find folk, blues, jazz, bluegrass, rock and world music…something for everyone. Their concert calendar is full so just pick your style and get ready for a memorable night out. They also have several open mic nights if you have a need to show off your own Elton John-style chops on the piano.
Creative dining mixed with the best in performing arts equals a local spot we highly encourage you to check out the next time you are staying with us.