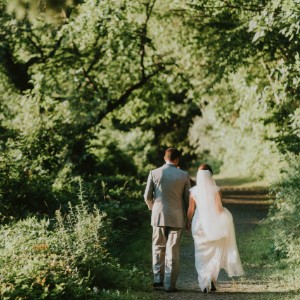 Whether you want to pick your own crisp apples in the fall or berries in the summer, the number of farms to be found in the Hudson Valley is astounding! Fresh, local, family owned farms that offer so much for visitors and locals alike. One of our favorites in the area is a place called Blooming Hill Farm. This is a very special farm located in Blooming Grove, NY, just over ten minutes from our bed and breakfast. Not only do they offer guests incredible farm to table dining, they are also a top wedding and event venue in the area. Keep reading to learn more about their setting, services, and dinners.
Just one glance at their reviews on Google will give you an idea of the respect and admiration the community and visitors have of Blooming Hill Farm. Starting in a law office and giving it up to grow vegetables in the early eighties, it didn't take long for founder, Guy Jones, to make a name for himself in the area. Up and coming chefs and restauranteurs would come buy his produce from the Greenmarket stand. That continues today and now the farm delivers their goods to many local restaurants. They grow 200 varieties of fruits and vegetables on one hundred acres of land.
Their delicious dinners are definitely a highlight and a reason we encourage guests to visit the farm. You can read more about these delicious farm to table dinners on their website. They are offered Friday and Saturday nights and the perfect reason to come over for a weekend getaway with us!
Blooming Hill is also a popular wedding venue, offering three indoor and outdoor event spaces. They can accommodate up to 200 guests. The peaceful, beautiful setting offers couples a rustic-elegant atmosphere. Included in their flat fee is full use of the venue, full service catering, and all event planning services. If you are looking for a farm-style wedding, we suggest taking a tour of the property. Of course, being so close to Blooming Hill, our bed and breakfast is a fantastic choice for accommodations for a bride and groom and/or members of the families attending!
There is never a better time than the present to treat yourself to a special getaway to the Hudson Valley. If you already have a calendar date picked out, then book your room directly through our website for best rates. As always, feel free to contact us anytime if we can assist in planning your next stay with us.