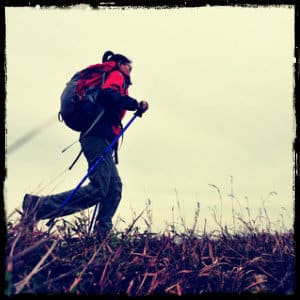 We are back with another great hiking article as part of our Hiking the Hudson Valley series this month. You can't beat the scenery, weather, friendly faces, and other fun activities to try here and there is no time like the present to get out and get refreshed with some time in nature. Need a break from work? Looking for a cool anniversary or birthday weekend idea? Want to just escape with a group of friends? Check out our hikes from last week and start planning a great hiking day with some more amazing places to try below!
Mt. Beacon
This hiking spot is great because it offers numerous choices so you can be in charge of choosing how far you want to go or how difficult of a climb you want to do. If you choose the Overlook Trail, you are looking at a 2.4-mile loop at around a 5 out of 10 difficulty. To go to the overlook and rebuilt fire tower you will take in a 4.4-mile trip there and back and a 7 out of 10 difficulty and finally, the "beast" loop as they call it, takes you out 7.7 miles there and back where you hit the overlook, fire tower and other points of interest. This last one is considered a 10 out of 10. You can find detailed driving and trail instructions here.
Breakneck Ridge
This one is not for the faint of heart as they rate this hike a 10 out of 10 for difficulty. This is a 3.7-mile loop hike that includes quite a bit of rock scrambling and a very steep trail. It would probably not be a good choice for younger children or even pets. If you are up for the challenge the reward at the end of this hike will be taking in some of the best views of the Hudson Valley. To get to this trail you will head out from the village of Cold Spring and go north on Route 9D for about one mile. Turn left at the end of the tunnel to the small parking area. We encourage you to bring enough hydration and nutrition for the trek, sun protection, a first aid kit, a flashlight, proper clothing for fluctuating weather, and always tell someone when you expect to return. You can find detailed driving and trail instructions here.
To read more hiking guides visit Hike the Hudson Valley, a website founded by hiking enthusiast Mike Todd, who set out to provide descriptions, ratings, and photographs of over 68 trails in the area in the hopes of getting others hooked on Hudson Valley hiking.
As we mentioned in our first hiking article, we'd love to hook you up with a Caldwell House hiking backpack. We can fill it with water, wine, cheese, sandwiches, and snacks. Call us in advance and we'll have it ready for you when you go for your hike! Book a room online today and enjoy a fantastic hiking weekend!