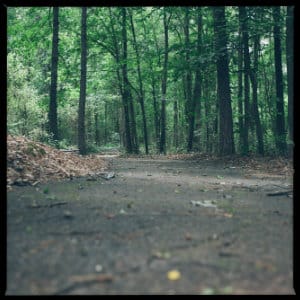 Allow us to paint a picture for you–pretty foliage, views of the river, birds chirping, fresh air, peace and quiet as you leisurely stroll along a trail without much to bother you besides the occasional passerby or squirrels chasing up a tree. Sounds quite perfect don't you think? If you love spending time outdoors or simply looking for a nice place to spend a morning or afternoon in the Hudson Valley, we suggest checking out the Wallkill Valley Rail Trail.
The Wallkill Valley Rail Trail is a 22-mile trail open to walkers, bikers, hikers, joggers, dog walkers, and cross-country skiers. It links towns and villages and is home to the Rosendale Trestle, a 940-foot trestle over the Rondout Creek that stands 150 feet above the water. It is a trail perfect for anyone at any age but is also great for those who may have disabilities or for seniors looking for an easy place to walk with places to sit and rest interspersed along the trail. If you go on a nice sunny and clear day you may want to bring your camera as there are some spots for pictures with the beautiful Mohonk Mountains in the background. You may also want to keep this in the back of your mind for when you take a trip our way next summer. People have shared that they have enjoyed the quaint trail café along the way that offers live music during the warm summer months.
For those who would like a few tips or details on the trail itself, it is fairly smooth and flat although it can bring some rough terrain at different spots and at times the trail is on the narrow side. It is mostly packed dirt and gravel but again, it is a trail suitable for anyone looking for a leisurely place to walk or bike. It is tranquil, scenic, and provides a way to escape the hustle and bustle and reconnect with nature for a time. There are pretty views all along the way, including an old iron bridge. You may want to pack a snack or enjoy lunch at this spot, as there are some benches on which to relax and enjoy the view of the river.
This is just one of the many fabulous outdoor spaces to enjoy in our neck of the woods. We've got many more just minutes from our bed and breakfast so book a holiday season getaway today and let us help you plan the perfect Hudson Valley getaway.