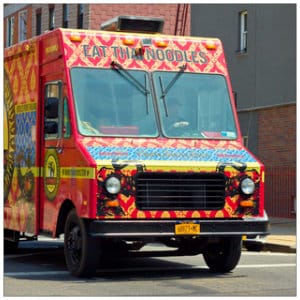 Nowadays you'd be hard pressed to have any trouble finding a delicious food truck in a busy or touristy city. They have become staple stops in many places for locals and visitors alike looking for fast, quick, and delicious food on the go. The vendors are friendly, creative and often put out dishes that beat out your standard restaurant fare. The Hudson Valley Food Truck Festival is something you may want to check out this summer if you are a foodie and happen to be visiting the area.
Food trucks have been around longer than you might think—street vendors began selling food from pushcarts back in 1691 in New Amsterdam, which is now known as New York City. In 1917 the US Army created mobile canteens to feed the troops and the nation's first taco truck appeared in 1974 outside a bar in East Los Angeles. More recently in 2014, the National Food Truck Association was also formed.
The Hudson Valley Food Truck Festival brings all of the delicious trucks in the valley together. They will be coming together every 3rd Thursday until October at the Cantine Field, which is at the Kiwanis Ice Arena in Saugerties, NY. On each date they will be open from 4pm – 9:30pm and you'll enjoy a different band or performer at each meet up as well. Some of the food trucks in attendance include 'Cue BBQ, Slidin' Dirty, Kona Ice, Black Eyed Suzie's, Pippy's Hot Dog Truck, Black Forest Flammkuchen, and many more.
Fill up to your heart's content and then come back to our bed and breakfast to relax with a book or glass of wine in your suite by the in-room fireplace or on our expansive wrap around porch. There is an endless list of things to do in the summer here in the Hudson Valley—don't miss out! Book a room online today and start planning for an amazing getaway.