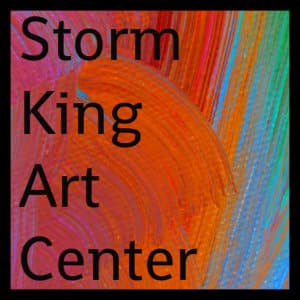 One of the things we love most about our bed and breakfast is its proximity to so many great attractions, restaurants, museums, shopping opportunities, and things to do. We've got West Point Military Academy, Brotherhood Winery, and Woodbury Common Outlets just minutes away. A guest favorite that is only 5 minutes away is the stunning Storm King Art Center—one of the world's leading sculpture parks.
Storm King Art Center was named due to its proximity to Storm King Mountain. It is a one-of-a-kind outdoor, open-air museum that contains an incredible collection of contemporary outdoor sculptures. It really is an art center like none other. The site spans over 500 acres but the permanent collections are housed in four main areas: the North Woods, Museum Hill, the Meadows, and the South Fields. The rolling hills and tall trees perfectly compliment the structures that call this beautiful area home. There are over 100 sculptures to view by various acclaimed artists. In addition to the permanent works, there are always special exhibitions throughout the year as well. Exploring by bicycle is a great way to see the sculptures and while the art center does not allow personal bikes, they do offer rentals complete with a helmet and park map. When you need to take a break, we suggest making your way to the outdoor pavilion where you will find the Storm King Café that offers a delicious menu or box lunches if you prefer to relax picnic-style.
For those of you that still like to stay up on your fitness routine while on vacation, Storm King offers a weekly yoga class. If you enjoy yoga, this class, which takes place at 10:15am on Saturday mornings, will allow you to relax outdoors underneath the sun surrounded by the breathtaking Hudson Valley. You do need to purchase regular admission to the center to attend the class.
This incredible art center is the perfect place to spend a day here in the Hudson Valley and with it being so close to our inn, you can get there in a snap and be back home for an evening of relaxing with a glass of wine. We would love to help you plan a memorable Hudson Valley getaway—contact us today or book directly online.