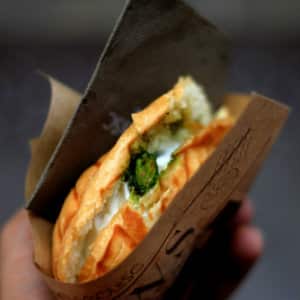 In the last few years the food truck craze has taken many cities by storm—making it almost fashionable to get your lobster roll, gourmet tacos, or create your own ice cream sandwich from a truck. The thing is, it's quick, affordable and many trucks are putting out some hands down incredible food! For guests and friends coming our way this summer, there's a great Food Truck Festival in Warwick, NY happening soon so check out the details below!
Get your calendars out and mark off August 3, 2017 to be here in the Hudson Valley for the Warwick Food Truck Festival. It's geared to be suitable for the whole family. It will be set up at the Pennings Soccer Filed at St. Stephens in Warwick, which is just a little over half an hour from our bed and breakfast. A quick, easy drive over to enjoy some great food and then you are near great shopping, hiking, outdoor activities, museums, galleries to explore further.
To get your taste buds ready, here's a sneak peek of just a few of the vendors that will be on hand at this festival:
The Bus – burgers, fish tacos, empanadas
Luke's Lobster – Maine-style seafood rolls
Vesuvius Brick Oven Pizza – wood-fired artisan pizzas
Enjoy-a-Ball – meatballs and mac & cheese
Sweet Central Express – homemade frozen custard and Italian shaved snow
Jersey Johnny's – hot dogs, burgers, fried foods
Allan's Falafel – Middle Eastern Cuisine
Whipped Cupcakes – gourmet and deep-fried cupcakes
Applewood Winery
Warwick Valley Winery & Distillery
Westtown Brew Works
Glenmere Brewing Company
And many more!
In addition to the amazing food, live music by The Hillbilly Parade will be filling the air. This group fun with a style described as, "dance, pop and country mixed together." They bring witty humor, props and costumes and entertain with old and new hits that everyone will enjoy.
Come on out for a weekend of food and fun. We've still got some rooms open so snatch them up before we have to put our No Vacancy sign out! The weather is awesome, the scenery is unmatched and the never-ending list of things to do make our area a top summer destination spot. Don't miss out—book online today.