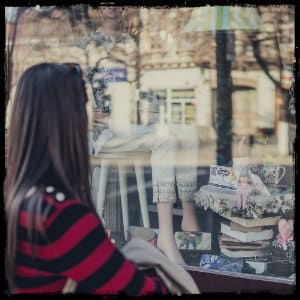 Anyone else have those mid-winter blues? Sometimes the sun decides to hide for days, the scenery around is lackluster at best and spring break is a long time away. Today we are coming to your rescue! Whether you want to hop on a place or can hop in your car for a little road trip to the Hudson Valley, you are officially invited to come for a beat the winter blues getaway at our bed and breakfast in Salisbury Mills, NY. We've been discussing our favorite attractions for a few weeks and today we are highlighting the awesome Woodbury Common Premium Outlets.
We absolutely love helping our guests plan an amazing visit and honestly, it comes easy because there is just so much to see and do here! Our guests love having a lot at their fingertips and who doesn't love having a superb outlet mall close by? The Woodbury Common Premium Outlets are an easy 20-minute drive away and boasts over 240 stores and services. Outlet shopping means deal shopping and with many stores offering up to 65% savings, it makes for a great shopping experience! The Market Hall; where you'll find all you need to fuel up was just recently renovated and has lots of great dining options. When you (or your spouse whom you dragged along) need a rest, you can hop on the convenient shopper trolley to transport you where you want to go.
When you have had your fill of shopping, you can keep exploring! Check out nearby West Point Military Academy, the Newburgh Waterfront, or the Storm King Art Center. Or, come on back to your private suite and kick your feet up with a cup of coffee or glass of wine. We are here to make your time in the Hudson Valley one that will make you anticipating your next trip. Book online today or contact us anytime for further information.