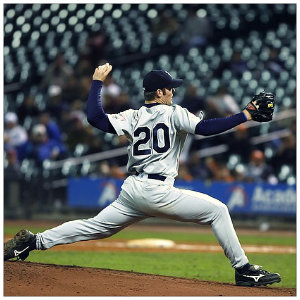 What is your favorite summer activity? Depending on where you live, summer is the season for cookouts, hitting the beach, attending fairs and festivals, traveling, campfires, and more. Baseball is one of America's favorite pastimes, and for many attending a baseball game is a rite of passage during the summer. Not everyone can make it to the major leagues but minor league games can be just as fun and a bit easier on the pocketbook too. We'd love to have you come our way to enjoy a minor league game with the Hudson Valley Renegades!
The Hudson Valley Renegadesplay at Dutchess Stadium in Wappingers Falls, New York. This venue is just across the Hudson River, about 20 minutes from our bed and breakfast, making a game here a convenient and fun thing to do for our guests. The Hudson Valley Renegades are a minor league baseball team affiliated with the Tampa Bay Rays and a member of the New York–Penn League.
There is nothing quite like a relaxing game of baseball on a pleasant summer evening. Bring the whole family or your favorite friends and enjoy a fun and exciting game. The atmosphere at the home games is great, the concession options won't break the bank, and they even have a craft brew station! The tickets are affordable and there are no bad seats in the house. The Renegades have home games at Dutchess Stadium June 21-26 and thirteen different dates in July and seventeen dates in August. Just pick your favorite team match up, book your room with us and get ready for a great summer getaway! We can also steer you to the best restaurants,shoppingand outdoor funto make your stay with us exactly the kind of vacation you are looking for. Book online today or contact us anytime for further information.
SaveSave