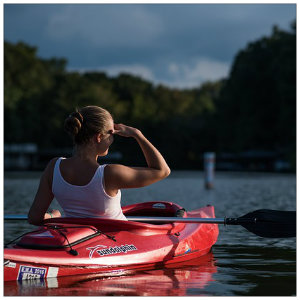 We've had such an amazing summer here so far in the Hudson Valley. Beautiful temperatures, amazing scenery, and a myriad of things to do combine to make this area a top vacation destination. You can peruse some of our previous blog posts to read about different events and activities to help you plan your getaway here next summer! There are still a few weeks to enjoy yet, today we are helping you beat the heat! It can get hot here folks and these ideas below will help you stay cool while the temperature rises.
First, we want to mention a fun place called Splashdown Beach. Located in Fishkill, NY, about 30 minutes away from our bed and breakfast, this is a place where your inner, adventurous spirit can come out! Wave pool, tube rides, water slides, lazy river…this place has it all. It's such a fun place to spend a day and you get a discount if you purchase passes online.
Next up is the beautiful Lake Minnewaska. This is a spot where you will head into the mountains for some summer fun. Around 50 minutes from us, Minnewaska State Park offers great hiking in the shade and gorgeous lakes and waterfalls. Even though there is a bit of a hike up to the lake, it will be worth it!
Another place to visit on a hot day is the Saugerties Steamboat Company in Saugerties, NY, which is less than an hour from our home. This beautiful spot on the Hudson River offers visitors a variety of things to do. Enjoy a meal outside next to Esopus Creek, take a guided kayak tour with Paddle New York and see the historic Saugerties Lighthouse and picturesque Esopus Falls, or rent a private charter boat for a sunset cruise or striped bass fishing adventure!
Getting out on the water is a great way to spend a warm day and a sight-seeing cruise down the Hudson River can help beat the summer heat. The Pride of the Hudson offers 2-hour narrated sight-seeing cruises during which you will view Washington's Headquarters, Mount Beacon, Bannerman Island, Breakneck Mountain, Cold Spring, World's End, Constitution Island, and West Point. They take off from Blu Pointe in Newburgh, NY, which is only 20 minutes from our B&B.
Whatever kind of vacation you are dreaming of, we can make it happen here in the Hudson Valley. Book online today and contact us anytime for help in planning an end of summer vacation. Our family's history in this area began in 1802 so we can confidently say we know a thing or two about how to make your stay with us the best it can be!