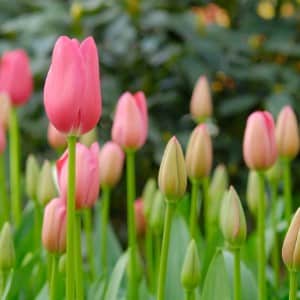 'A mother is a person who seeing there are only four pieces of pie for five people, promptly announces she never did care for pie.' ~ Tenneva Jordan
This quote struck a chord for us as our very own Dena Finneran is an amazing pie maker! There are many words we could use to describe the mothers in our lives. A mother is often the glue that holds everything together. She is the champion, the encourager, the manager, the hurt healer, the listener, the giver, the best friend, and more. If you are trying to find the best way to say thank you to your mom, or even just a special lady in your life, we encourage you to consider a memorable getaway to our bed and breakfast in Salisbury Mills, NY. In addition to a restful and relaxing stay, there are several events going on around the area as well.
Mother's Day Activities
Barton Orchards, a beautiful spot about 40 minutes away in Poughquag, NY is having an Apple Blossom Festival May 11-12th. All of the apple trees will be blossoming in a gorgeous display of colors. There will be lots of entertainment and live music, delicious foods to try like their apple cider donuts and the tap room will be open with a wide variety of local and regional beers.
Mount Gulian Historic Site in Beacon, NY will be hosting free tours for mothers as they open a new exhibit. See the house, Dutch barn and restored garden, and vintage women's fashions from the exhibit collection. This opportunity will run from Mother's Day through May 29th.
On May 8th, the Amphion String Quartet will be performing the music of Grieg and Debussy from 3-5pm at St. George's Episcopal Church in Newburgh.
Take your special lady on a cruise aboard the majestic River Rose, a Mississippi paddle wheeler. The two-hour cruise departs from the Newburgh waterfront and includes a narrated tour of historic sites such as Bannerman's Island, Catskill Water Aqueduct, Cold Spring, World's End and West Point. Being on the river is a fantastic way to see the beauty of the Hudson Valley!
We would love to help you plan a very special time away with your loved one. Book direct using our online reservation system and contact us anytime for further information about our romantic bed and breakfast or this gorgeous area we get to call home!